Presented by Northern Light CEO David Seuss
Wednesday, Dec 13th, 1:00 PM – 2:00 PM ET • In less than a year, "generative AI" has gone from a consumer novelty (ChatGPT) to an embedded capability in enterprise knowledge management applications — for example, gen AI now summarizes research documents and answers users' questions based on those documents — effectively becoming an intelligent interface for enterprise search. Now comes the next step: "conversational AI" to help drill down into, and derive insights from, a particular document through a progressive series of user-machine interactions (a "conversation" of sorts). Tune in to this Northern Light webinar to learn how the process of mining primary and secondary research documents for market and competitive intelligence is being transformed by large language models trained specifically for business and technology research content.
Business Research Content Collections
Here's what the experts are saying about SinglePoint.
KMWorld's Trend-Setting Products of 2023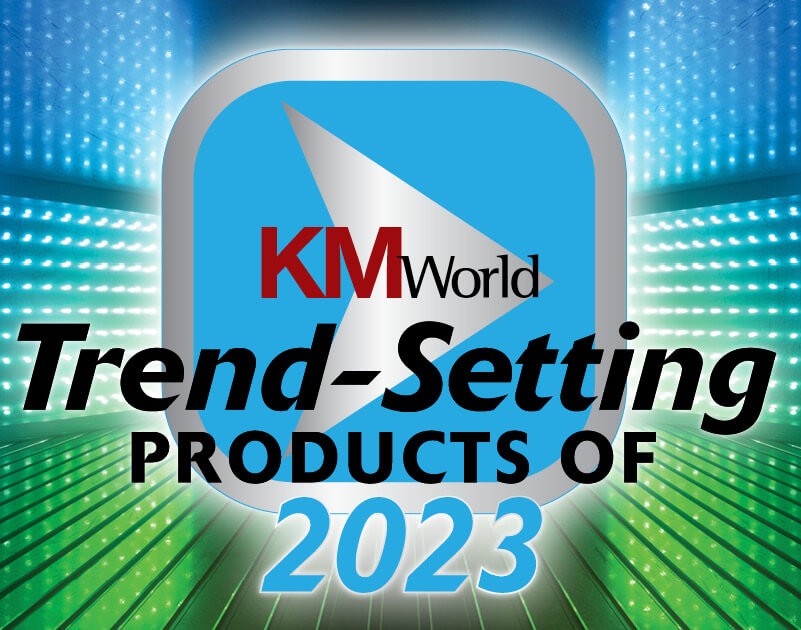 "Flexibility, agility, and the ability to pivot are attributes that have become critical to forward-thinking companies—and that is particularly the case now. Successful organizations don't want to merely survive; they want to dominate their market sectors. But to do that, they need the right tools and products," said Tom Hogan, Group Publisher at KMWorld. "Amidst the dramatic changes taking place today, innovative organizations are seeking new approaches to improve their processes. KMWorld's Trend-Setting Products list of 2023 is composed of the offerings of forward-thinking vendors that are leading the way in innovation."
Learn More
KMWorld 2022 Readers' Choice Award -
Best Content Management / Services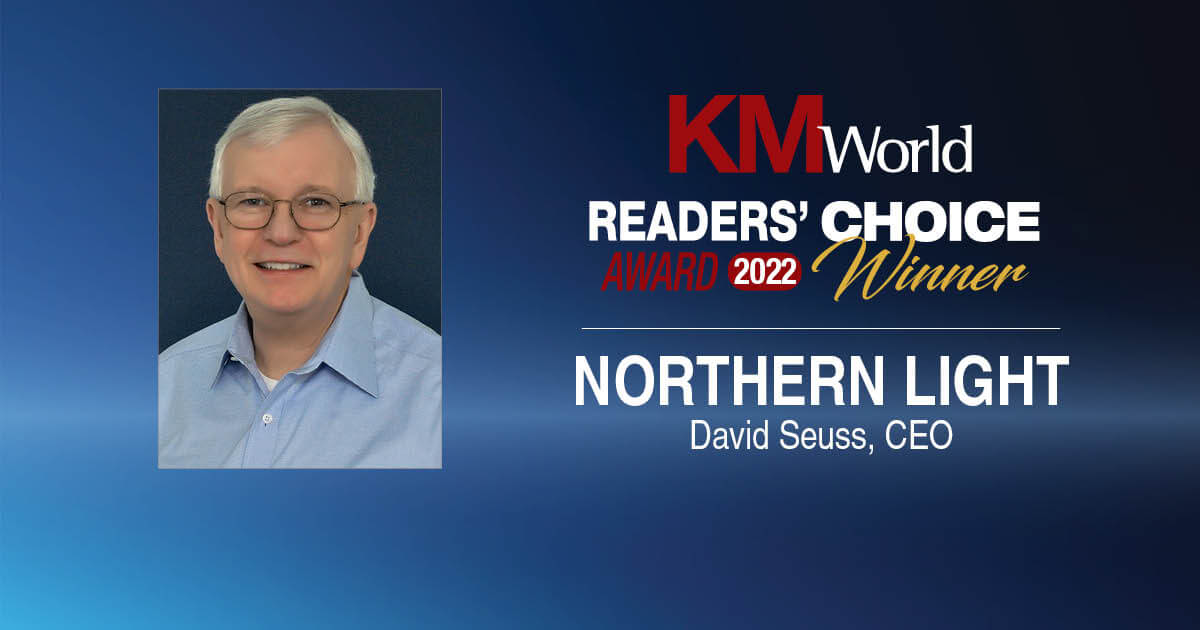 Thanks to Northern Light's unique partnerships with research publishers, users of our SinglePoint™ portals can easily access and analyze all their relevant licensed content, along with their organization's internally generated content, in a single search. The result: farewell, content silos!
Learn More
KMWorld AI50 The Companies Empowering
Intelligent Knowledge Management 2022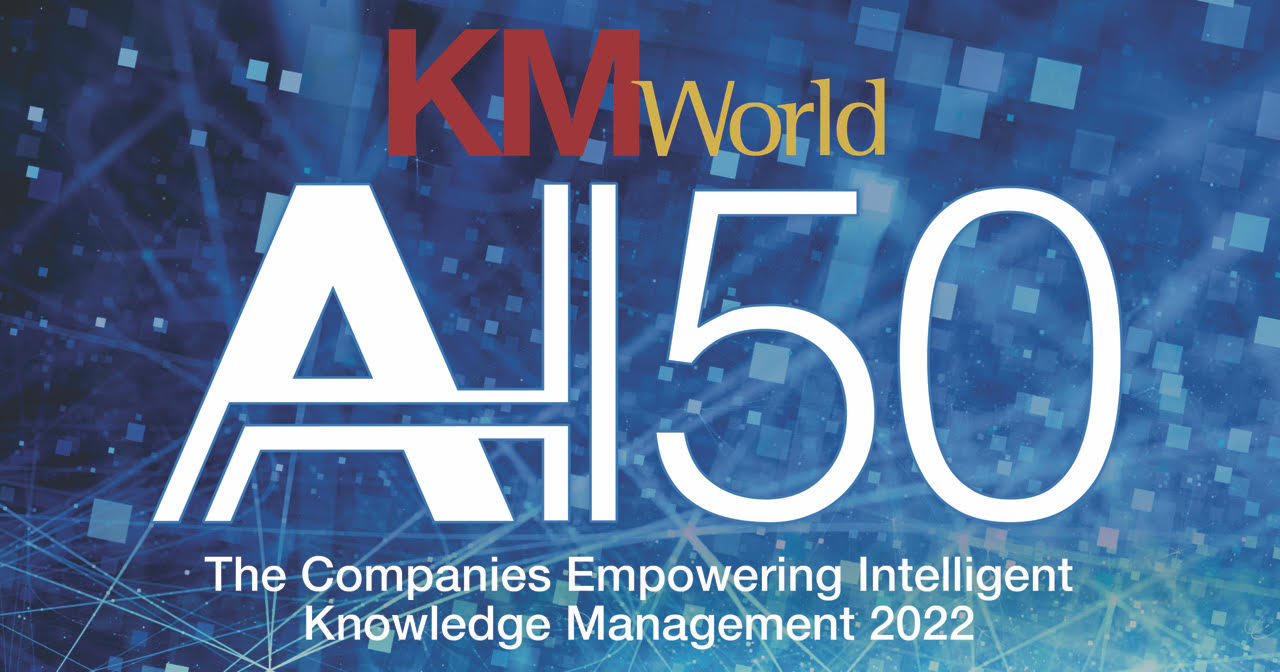 To help spotlight innovation in knowledge management, KMWorld presents the annual KMWorld AI 50, a list of vendors that are helping their customers excel in an increasingly competitive marketplace by imbuing products and services with intelligence and automation.
Learn More