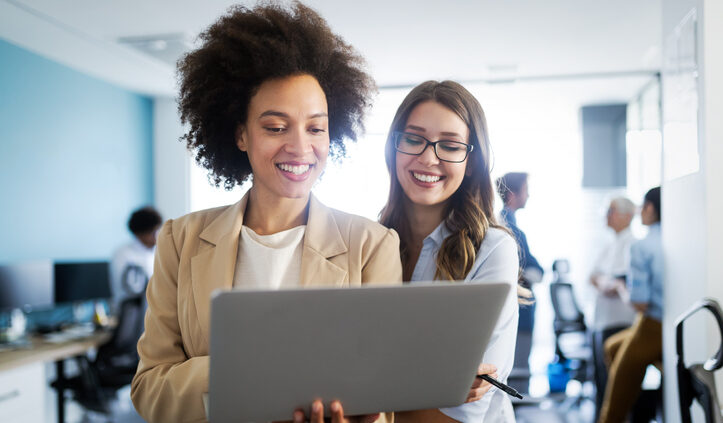 Accenture Federal Technology Vision: Five Trends for Post-Pandemic Leadership
Northern Light offers a knowledge management perspective on Accenture's call to "democratize technology"
Recently, Accenture* identified five technology-related trends associated with propelling federal agencies forward, and making them more effective and successful.  Accenture labeled one of its trends, "I, Technologist," which addressed the democratization of information technology (IT) across the entire federal workforce, and the importance of advancing that process.
"Democratized technology means that everyone—not just the IT department—must appreciate technology's vast potential and be empowered and proficient in deploying it to achieve new levels of capability to advance the government's varied missions and businesses," Accenture's consultants wrote.  "No longer can IT be the gatekeeper for all things IT.  Rather, it must shift to becoming more of an enabler, a governor, a collaborator, and an advisor to the mission and business sides of the agency as they assert greater autonomy in deploying technology."
This translates, by implication, to a larger role for commercial SaaS-based offerings to address specific application needs, first and foremost those that IT is ill equipped to build in the first place.  One such application is knowledge management for market and competitive intelligence, since IT would be unfamiliar with the complexities of managing licensed external content from third-party research firms – a key source of market intelligence – each of whom has its own publishing systems and licensing contracts.
Accenture goes on to discuss the vital role of collaboration and information sharing – not only between individuals on a team, but also across departments, and agencies – to build an "I, Technologist" culture – in effect, to democratize innovation as well as technology.  "Creating agency-wide forums and venues of collaboration are also critical so your people don't feel alone in taking risks and experimenting and can share their experiences and learn from each other… Another critical piece of innovation is collaboration, not only within the agency but also with other agencies, industry partners, non-profits, or academia."
In other words, professionals must be able to readily identify other people who possess relevant knowledge and experience, not only mine documents for it.  Which brings us back to the importance of advanced knowledge management systems as part of the IT infrastructure.  An intelligent KM system enables users to easily search for (and quickly find!) insights embedded within research and news reports – including those that a user knows to look for and those that they don't – as well as other people who have the same research interests.
Accenture speaks of "powering the new innovation engine" of an organization: "The pace of transformation will no longer be limited to how quickly IT teams can roll out new solutions, nor will the scope of transformation be limited by non-IT workers' expertise with tech capabilities. Enterprises equipping their people with democratized technology are building the foundation for greater agility and ability to scale now and in the future."
# # #
* Accenture is one of dozens of authoritative sources contained in Northern Light's Thought Leaders Content Collection, available to SinglePoint subscribers directly from Northern Light, and to individuals and companies through Amazon's AWS Marketplace and the Amazon Data Exchange.