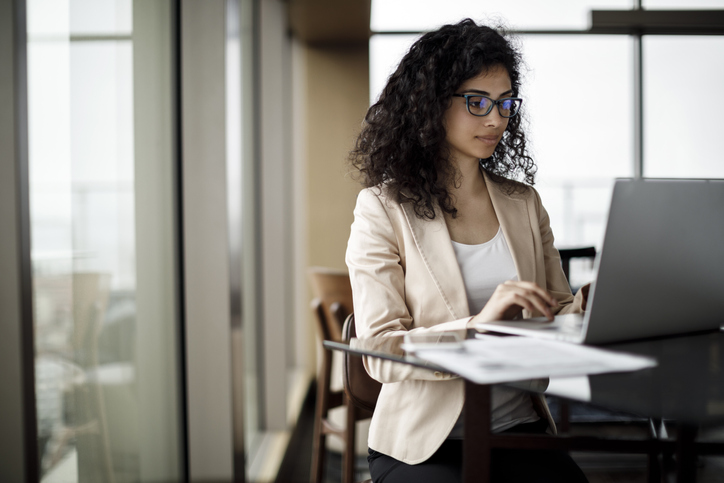 McKinsey: Better customer experience is a key to boosting growth in industrial services
To improve the customer experience, McKinsey says industrial OEMs have to do a better job of understanding what customers want and need. Collecting customer insights in a knowledge management system such as SinglePoint could help.
Having an effective customer insights operation is a key to success in any industry.  Consultants at McKinsey & Company note that "the high bar that B2C giants [think Amazon] have set for personal, customized customer experience increasingly extends to B2B companies, including industrial OEMs. As a result, to expand services' potential, OEMs will want to up their customer-experience game."
The compelling business driver, according to McKinsey, is the potential for these industrial companies to "boost services revenue by 10 percent or more—an amount that can translate to hundreds of millions in revenue for larger OEMs."
"To become more service-centric and improve the customer experience, OEMs have to do a better job of understanding what customers want and need," McKinsey consultants wrote in a recent article*, entitled "How to boost growth in industrial services: Better customer experience".
How can they accomplish this?  While much of McKinsey's article focuses on enhancing industrial OEMs' digital capabilities to manage and service customers, the process actually starts with capturing accurate information about customers – commonly referred to as "customer insights" – from internal (those with the company who work most closely with them) and external sources.  Information from internal sources, so-called "field intelligence," is invaluable, because it comes from those on the ground in closest direct contact with the customer.
The same knowledge management platform that stores and catalogs an enterprise's most valuable externally-sourced information – about its markets, technologies, and competitors – also can be used to aggregate vital information from internal sources about customers.  For example, Northern Light SinglePoint™ is an enterprise knowledge management system that centralizes all of an organization's market research, competitive intelligence and consumer insights content into a single, easily searchable repository that facilitates discovering strategic insights.
With SinglePoint, relevant information from all sources – internal and external, field generated and from syndicated sources – is readily accessible to every employee.  All the market research and competitive intelligence that lives in reports and other documents across the enterprise is fully integrated and searchable in one place, with search results returned in under one second.  A company can create field intelligence input forms and an automated workflow that service reps can use to add information about the customers they work with into the knowledge management system.  And SinglePoint's embedded artificial intelligence (AI) capabilities, which summarize and synthesize the main points of key documents and direct users to other relevant content based on their interests, accelerate time-to-insight for all users of the system, driving better and more timely business decisions.
For industrial OEMs, as all large companies, creating an enterprise infrastructure to aggregate and readily access customer insights is a critical first step to augmenting the customer experience.
# # #
* McKinsey & Company's article is one of thousands of thought-provoking pieces contained in Northern Light's Thought Leaders Content Collection, available to SinglePoint subscribers directly from Northern Light, and to individuals and companies through Amazon's AWS Marketplace and the Amazon Data Exchange.