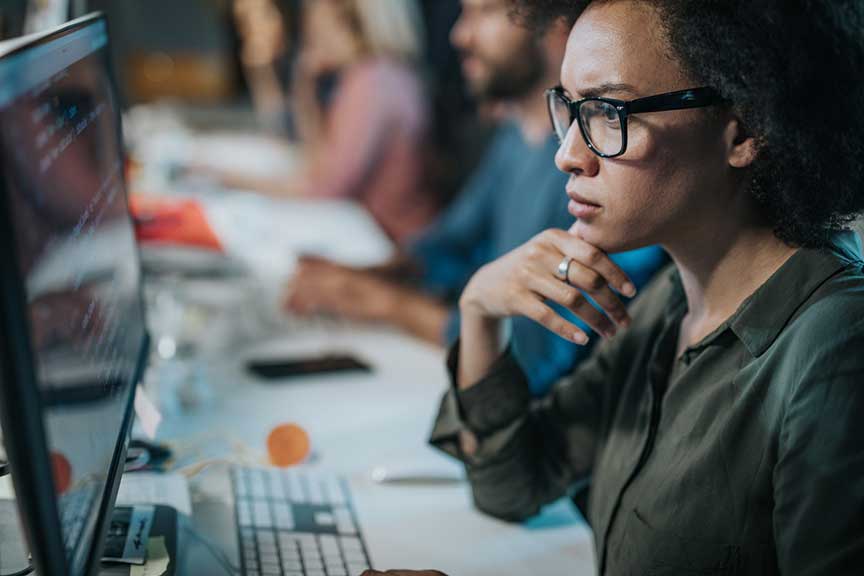 Why the General News Media Doesn't Deliver on Market Intelligence
Business reporters are supposed to make the complex worlds of finance and commerce intelligible to non-experts.

~The New Yorker
News is important.  News is where new products, new marketing and product pricing, new strategic partnerships, shifts in company direction, acquisitions, divestitures, and technological advances and setbacks are announced and discussed.  Competitive intelligence happens first in the news.
Does your company, like most, depend on accurate market intelligence in order to stay ahead of the competition? Do you rely a great deal on mass media such as newspapers for business reporting to use in your market intelligence? If so, understand the goal of those media outlets is not to serve your needs.
As the above quote from The New Yorker indicates, the majority of mainstream business journalism is more about interpreting and less about informing, in order to make content comprehensible to "non-experts." Such coverage is designed to dumb-down complex business machinations for the average reader. The reporters involved may be talented, but, due partly to the news media's ongoing contraction, they are forced to cover a multitude of topics, companies, and business sectors. 
The contraction of the mass news industry would be hard to overestimate.  One stark example is the value of the Boston Globe, New England's premier regional newspaper.   In the early 1990's before the impact of the Internet was felt, the Globe was sold to the New York Times for $1.1 billion.  Twenty years later, in 2013, it was sold by the New York Times to the partnership that owns the Boston Red Sox for six percent of what the Times paid for it.   (If we adjusted for inflation the decline in value would be even more.)  The 94% decline in value means that the Globe also had 94% less revenue, 94% fewer reporters, and 94% fewer original articles making it to print.
The result of fewer journalist resources?  For one thing, many newspaper and general news website reporters cover a business story on Monday, a World Cup soccer game on Tuesday, a political announcement on Wednesday, a new fad diet on Thursday, and finally cover a crime story on Friday.  No longer can most mass outlets afford to assign a reporter to a single specific business beat. So while some journalists may try to relate to business in a general non-practitioner sense, they rarely gain a depth of knowledge in any single industry. Coverage is increasingly miles-long and puddle-deep.
Even business focused-newspapers have these problems.  For example, the vaunted The Wall Street Journal, despite its enormous brand strength, has not escaped the consequences of the contraction in news industry revenues.   It ran an article entitled "Dow Jones to Review Operations at The Wall Street Journal," with the subtitle "Company seeks to rebalance revenue streams amid print ad decline; job cuts possible." In the article, the newspaper said about itself, "The Wall Street Journal announced plans Wednesday for a substantial revamp of its print newspaper as parent company Dow Jones & Co. launched a broader review of operations to cut costs in response to a significant decline in print advertising." Since that article ran in 2016 there has been substantial news coverage of reductions in the number of reporters and sections at the newspaper.   
The result, reporters at the well-known savvy journals and business news networks have to cover many different industries and companies.  A reporter at such an organization might cover an information technology story on Monday, an auto industry story on Tuesday, a pharmaceutical story on Wednesday, etc.  Deep industry expertise does not accrue to the reporters in such an environment.
That coverage in mass media can also be disturbingly misleading, due to the increasing impact of financial public relations, which an article "What Is Financial Journalism For?" in the Columbia Journalism Review, flagged as "the single most important change to have taken place in recent years." The same article went on to describe the corrosive effect of PR efforts: "[PR specialists] are putting up barriers to information… they've developed and become much more sophisticated. There are some company directors that do not talk or answer phone calls without consulting [the PR specialists]. And they have enormous power. In many ways, they set the agenda."
In other words, whichever corporation has the biggest PR budget just might be controlling their industry's news narrative, or at least the narrative that gets played in general news outlets such as newspapers and network news broadcasts.
At Northern Light, we have many corporate clients who are dependent on getting high-quality, highly-accurate market intelligence because it's critical to their decision making. The best way to have the kind of information they can depend on is through expert industry-specific online sources, which provide knowledgeable, relevant, timely, and useful ongoing competitive intelligence rather than newspapers, business news networks, or even well-known business-focused newspapers.   Northern Light editorial staff hand selects every source that is included in Northern Light Business News on the criteria of whether it has original, high-quality journalism about an industry or technology.  The thousands of industry-specific online news sources in Northern Light Business News employ reporters who write about the same industry, companies, and technologies every day, understand the issues thoroughly. They have contacts in the industry to check out the back stories that frame the issues, and such journalists can easily distinguish between real information and PR puffery. They have no problem telling the difference between a solid press release and one designed to manipulate, exaggerate, or slant the facts.
Consider that the industry news sites in Northern Light Business News do not republish press releases verbatim as "news stories," which is a practice sadly common on the Internet.  One of my favorite examples of this was a completely insignificant tiny software company, let's call them ABC, that put out a press release with the title "ABC Software Endorses Microsoft's Windows 10 Strategy" in an attempt to show up in searches about Microsoft or Windows 10.  Many uninformed mass media websites with automated news posting systems ran it as news. By contrast, the events covered by our news sources are the significant ones because the journalists at our news sources have the industry expertise required to weed out the huge mass of unimportant stories from small players trying to appear more relevant than they.
The ability to aggregate market intelligence from these trusted and publicly available industry news websites is critical to our clients' success — and we're proud to help them to do just that by providing Northern Light Business News as a content set in our SinglePoint knowledge management platform. Our news feed and our portal platform give our clients  a research-driven competitive advantage by making valuable industry news easy to find and use. In addition SinglePoint also provides unified access to premium research content from whatever sources a client subscribes to, delivering a higher quantity and quality of insider knowledge.
In this age of widespread "fake news," it's important to be able to sort truth from fiction — especially when your market share depends on it. That's why it's crucial to ensure your market intelligence is coming from the smartest sources available.