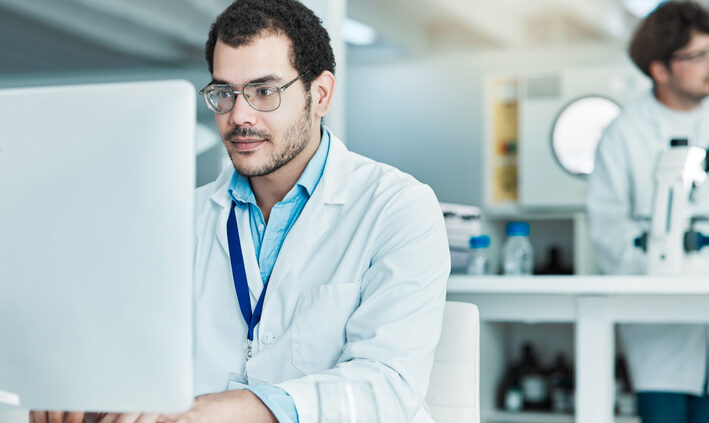 McKinsey: A brighter future for pharma technical development
A recent article by management consulting firm McKinsey* shines a spotlight on pharma technical development, also known as CMC (chemistry, manufacturing, and controls), whose purpose is to develop processes and methods for producing safe and effective medicines.
According to McKinsey, CMC "has a rare opportunity to reimagine its role and find innovative ways to improve and accelerate drug development."  Achieving this transformation has five components, in McKinsey's view, one of which is "adopting data-driven technical development."
"CMC data are a critical component of both pharma product development and regulatory submissions," McKinsey writes.  "The CMC function will need to ensure data findability, accessibility, interoperability, and reusability [and] oversee the effective sharing of data between different departments… and work out how to use this wealth of data for the benefit of patients and the business."
McKinsey specifically calls out knowledge management as a key capability for CMC of the future.  "Natural-language processing will support knowledge management across the organization by enabling the sharing of current project data between departments and the generation of insights from previous R&D projects."
Northern Light knows from its extensive experience providing pharma companies with knowledge management solutions for their market research and competitive intelligence assets that offering enterprise-wide access to information isn't enough.  Rather, systems must be "smart" enough to know who on which team might need what information, and push it to them, via what Northern Light calls an insight distribution ecosystem.  Some of the mechanisms for pushing information include strategic dashboards, search results, newsletters, machine learning-driven recommendations and insights reports, email alerts, and RSS feeds.
The goal of an insight distribution ecosystem is to maximize consumption of content by those who can put it to best use.  In one case, a Northern Light client coordinates dashboards and newsletter strategies and distributes over 20,000 pieces of market intelligence a month to global staff members.
The precise composition and structure of any given organization's insight distribution ecosystem will be unique to that enterprise, based on the information requirements and preferences of key constituencies within it.  The components of an insight distribution system work together to help content find users, rather than forcing users to find content.  It's a necessity in today's business world, in which young professionals prefer to browse-to-content, and it will be a core enabling capability of CMC operations going forward.
By embracing the challenges associated with updating and upgrading CMC processes, McKinsey believes "CMC could transform itself into a dynamic, responsive function that sits at the heart of effective drug development and delivery."
*  McKinsey is one of dozens of authoritative sources contained in Northern Light's Thought Leaders Content Collection, available to SinglePoint subscribers directly from Northern Light, and to individuals and companies through Amazon's AWS Marketplace and the Amazon Data Exchange.