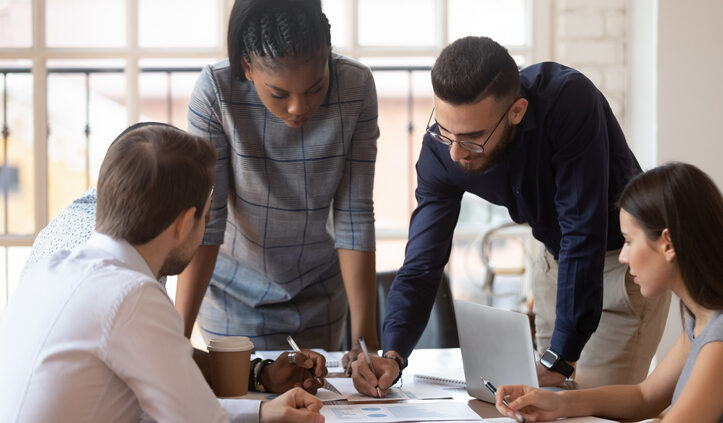 McKinsey: How consumer packaged goods companies can drive resilient growth
Competitive intelligence and consumer insights capabilities are key to unlocking growth and productivity
Consumer packaged goods (CPG) companies are no strangers to dealing with seismic shifts in consumer preferences brought on by economic volatility.  The successful, long-term players have done it many times.
Management consulting firm McKinsey* recently offered guidance for CPG companies facing into economic uncertainty as we enter 2023.  In an article entitled "How consumer packaged goods companies can drive resilient growth", McKinsey suggests how CPG companies should respond to heightened inflation and fears of recession while the timing of an economic recovery is uncertain.
One of McKinsey's recommendations to CPG companies is to "invest purposefully and assertively."
"Companies that achieve sustained accretive growth expand their core portfolios to meet shifting consumer needs; innovate into adjacent categories, segments, and geographies; and make big bets to ignite breakout businesses," says McKinsey.  "Doing these things requires CPGs to have a strong read on their consumers' shifting wants and preferences."
The competitive intelligence and consumer insights component of this recipe is of particular interest to Northern Light, as our knowledge management systems help leading CGP companies capture, access, and apply their CI assets across the enterprise every day.  Northern Light SinglePoint™ enables organizations to create a central, enterprise-wide repository of competitive intelligence and consumer insights content, comprising research documents from both internal and licensed external sources, that can be searched and mined for intelligence to inform strategic business decisions.
A major advantage of SinglePoint for CGP companies stems from its AI-driven machine learning capabilities.  For example, SinglePoint enables auto-summarization of search results: The search engine reads all of the documents and summarizes the most significant ideas contained in the documents on the search result into an Insights Report.
In addition, SinglePoint learns what a user is interested in based on what they download. SinglePoint's machine learning algorithms then build a semantic model of the user and compare it to the semantic models of each document that are added to the research collection. Based on this comparison, SinglePoint recommends content to the user. With this Recommended Reading List, relevant content will in effect come and find you rather than you having to go look for it.  Client feedback on the Recommended Reading List is that the recommendations are "uncannily on-point" for each user.
And finally, by building a semantic model of each document, SinglePoint automatically finds additional content for the user that will address the same topics in the same weighting as a document of interest and presents it with a quick click of the More Like This button.
Also, using Northern Light SinglePoint, companies can seamlessly incorporate competitive intelligence and consumer insights into their strategic knowledge base without any internal IT overhead.
In these ways, SinglePoint helps ensure competitive intelligence and consumer insights are readily available to decision-makers at CPG companies as they execute against their strategic priorities for growth in challenging times.
"A design-to-value approach that triangulates a deep understanding of customer needs, competitive intelligence, design thinking, and insights into production inputs and processes can simultaneously unlock growth and productivity," McKinsey's authors write.  "The uneven nature and high degree of uncertainty surrounding the current economic downturn call for a nuanced approach. With the following actions — investing in growth, building the supply chain of the future, and adapting with new ways of working — we believe CPGs can set themselves up to thrive, rather than just survive, in this dynamic environment."
*  McKinsey is one of dozens of authoritative sources contained in Northern Light's Thought Leaders Content Collection, available to SinglePoint subscribers directly from Northern Light, and to individuals and companies through Amazon's AWS Marketplace and the Amazon Data Exchange.