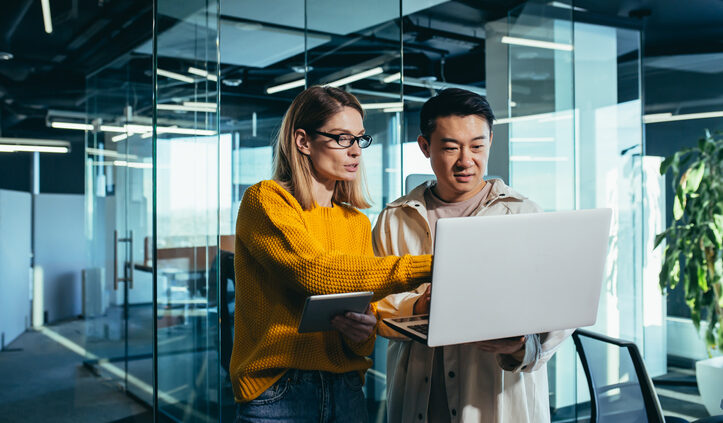 The messier, the better: Bring us your complex knowledge management system challenges
Teddy Roosevelt had it right when he said, "Nothing in the world is worth having or worth doing unless it means effort, pain, [and] difficulty" – often abridged, "If it's not hard, it's not worth doing."
At Northern Light, we've reinterpreted that statement into something of a company mantra: "The messier, the better." We love the challenge associated with organizing an enterprise's diverse research assets into a coherent knowledge management system for market and competitive intelligence. The more sources, of different types, from different publishers, the better.   No one has mastered content aggregation at the level that Northern Light has.
For starters, virtually all Northern Light SinglePoint™ portals involve subscription-based published research from market intelligence analysts.  Northern Light has agreements with some of the world's leading technology and industry research content providers – we currently integrate over 160 premium sources – and add new sources constantly.  If a client wants to add a provider that isn't currently integrated, Northern Light can arrange this.  That's because we have an excellent reputation for being flexible when it comes to working with providers, allowing publishers to determine how they want to do the technical integration.
Aggregating licensed external content requires a complicated set of skills and activities, including content industry awareness and experience, the ability to use any aggregation technique (API, FTP, RSS, or crawl, as may be specified by each content publisher), licensing and copyright compliance, normalizing disparate metadata, and search and machine learning across multiple sources.
Of course, licensed content is just one part of an organization's research assets. Most large companies conduct hundreds of market research projects annually, generating tens of thousands of pages of information specific to their products, customers, and prospects. Those reports, too, must be indexed and tagged so they can be easily searched and accessed within the enterprise knowledge management system.
In addition, journal publishers, news sources, conference presentations, web sources and social media often are included in a strategic research portal.  Web content is voluminous, so curating it is the key to usability in a knowledge management application.
Complex strategic research portals may involve other "messiness."  For instance, large organizations may have many different ways of sharing information contained in the portal with executives and professionals across the enterprise.  The best knowledge management systems are those that enable content to find users, rather than making users seek out content.  This requires an AI-enabled insight distribution ecosystem – an infrastructure that directs relevant content and insights to the individuals who need it, in a timely manner, via whatever medium or mechanism those individuals prefer, automatically.  Options may include strategic dashboards, search results, newsletters, machine learning-driven recommendations and insights reports, email alerts, RSS, and more.
So bring on your messy market and competitive intelligence knowledge management challenges.  At Northern Light, we thrive on them.  Indeed, we derive immense satisfaction from helping our clients accomplish hard things – the harder, the better.