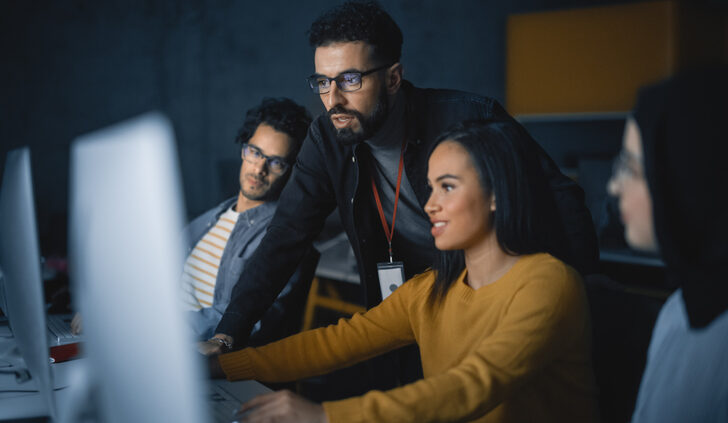 The nuclear power industry prioritizes "knowledge management" – shouldn't you?
If "knowledge is power," as the adage says, then what is knowledge management (KM) to the nuclear power industry?
Since the International Atomic Energy Agency (IAEA) recently published an 80+ page guide to knowledge management, it is fair to surmise that it's extremely important.
The IAEA defines knowledge management as "an integrated, systematic approach to identifying, managing and sharing an organization's knowledge and enabling groups of people to create new knowledge collectively to help in achieving the organization's objectives."
This definition will sound familiar to professionals involved with KM in any industry, as it speaks to general processes and goals that every organization should embrace.
One of the eight foundational principles of knowledge management identified by IAEA is:
"Information technology enabled tools and applications play a vital role in supporting knowledge management."
Again, not a surprise – computerized systems to facilitate knowledge management have been gaining traction across large enterprises for many years.  As the IAEA puts it:
"The rapid advances in information technology over the past 30 years are providing new opportunities for the management of documented information and knowledge in nuclear organizations. Intelligent knowledge organization systems that use semantic tools, taxonomies, and ontologies with capabilities to obtain information using keywords from large volume data sources in different formats are playing key roles in managing big data resources. These advancements are very useful for managing explicit knowledge…
"The use of semantic technologies in organizing information and data is taking information management to the next domain. Intelligent search capabilities help users to obtain information efficiently from large sources of interconnected information and aid in implementing knowledge management solutions. New methods of learning using modern information and communication technology are necessary to support the next generation in learning and knowledge creation and sharing. Information technology is very useful for transferring explicit, codified knowledge, but its role in the transfer of deeper, internalized knowledge is more complex. Information technology tools can facilitate knowledge transfer taking place from person to person, often in an unstructured environment, and help in creating more organized/structured knowledge."
Indeed – and these technologies are at the heart of the knowledge management platforms Northern Light provides specifically to manage market research and competitive intelligence assets within global organizations across numerous industries.
In fact, the IAEA document goes on to describe, in generic terms, the type of portal solution and key features that Northern Light offers:
"Knowledge portals typically provide a single, often personalized, interface for accessing and consolidating information from different sources… An efficient search engine is an essential component of a portal, allowing users to find internal (and sometimes also external) content. A knowledge portal additionally provides a topical structure, often in the form of a taxonomy, through which content can be tagged, knowledge pages structured and enriched, and search quality enhanced (semantic search). With advances on the information technology front, nuclear organizations have developed customized portals and platforms for the benefit of knowledge management. This reduces the time taken to access necessary information, provides a platform for managers and leaders to access key performance metrics and facilitates decision making by providing easy and structured access to knowledge."
It is heartening to know that one of the most technology-centric industries in the world – nuclear power – is espousing the criticality of knowledge management.  Furthermore, it is describing the optimal IT-based solutions for knowledge management in terms consistent with the approach Northern Light has long taken to meet the KM needs of research-driven organizations worldwide.