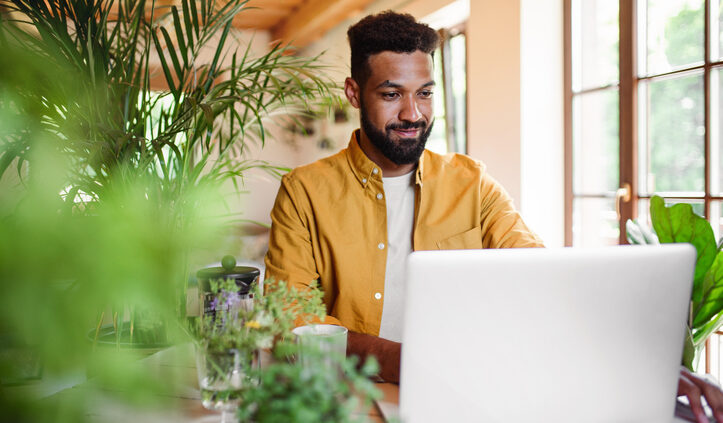 The decline in search skills means knowledge management systems must operate differently
Once upon a time, to use a search engine effectively, you had to know how to construct a Boolean search query.  And back in the late 1990s and early 2000s, many people did – not just corporate information managers and librarians, but rank-and-file professionals.
Boolean (named for George Boole, a 19th century English mathematician) lets you use special words or symbols — AND, OR, NOT, NEAR, +, – — to limit, widen, or define your search.  It's a powerful technique, capable of delivering on-target search results, but it requires precision and patience.
In 2022, crafting Boolean search queries is a dying art practiced by a relative few Baby Boomers and GenXers.  (Rest assured Northern Light's team of client success managers and editorial support pros are among them!)  We now live primarily in a browse-to-content world; that's all Millennials, who make up over half the workforce, have ever known.  So, when it comes to mining enterprise knowledge management systems, what would be more useful to Millennials instead of simply a blank SEARCH box would be something approximating a referral engine – a portal that would not force them to slog through pages of vaguely defined search results, but instead would directly send them the useful, targeted information they're after.  And that's exactly what Northern Light's SinglePoint™ knowledge management system optimized for market and competitive intelligence can do, through our machine learning-driven recommendation engine.
Having grown up with online access, Millennials (rightly) feel like digital experts and quickly grow impatient with sites that don't deliver at a high level of efficiency.  That's why the optimal user experience for Millennials is customizable, topic-specific dashboards that deliver an organized presentation of relevant, high-quality content useful to the Millennial consumer – again, a core capability of SinglePoint, through what we call our "content distribution ecosystem".  When large, research-driven organizations implement these types of dashboards as the primary user experience, business research content downloads double.  Other techniques for streamlining and targeting the distribution of valuable content and insights include newsletters, email alerts, and RSS feeds.  All of these contribute to broader application of research content in business decision making and, ultimately, better business decisions.
In addition, with AI-based machine learning, it is now possible for the computer to read research reports and articles and tell a user what it finds.  The technology exists for figuring what text represents important ideas in key documents; these important ideas can be pulled into an automatic "insights report" that can transform the experience of research.
All of this means that complex Boolean search queries can become the province of portal administrators constructing customized dashboards (and the Northern Light staffers that support them), rather than rank-and-file portal end users looking for documents on a particular topic.  So many options exist today for discovering online content that were not even conceived of when first-generation internet search engines were built 25 years ago.  We're proud to have contributed to these advances, and the related benefits that organizations are realizing: greater access to intelligence and insights derived from the research to which they subscribe.