Presented by Northern Light CEO David Seuss
Wednesday, October 25: 1:00 p.m. – 2:00 p.m. ET • Using generative AI to answer business research questions in an enterprise environment is not​ the same thing as logging into Chat GPT. The stringent accuracy that market and competitive intelligence research requires, and the data security and copyright compliance that enterprises demand, mean a generative AI application for business research must clear a high bar. In this webinar, Northern Light CEO David Seuss will review the requirements for safe and reliable generative AI in an enterprise knowledge management system optimized for business research, and demonstrate how they can be met.
Business Research Content Collections
Here's what the experts are saying about SinglePoint.
KMWorld 2022 Readers' Choice Award -
Best Content Management / Services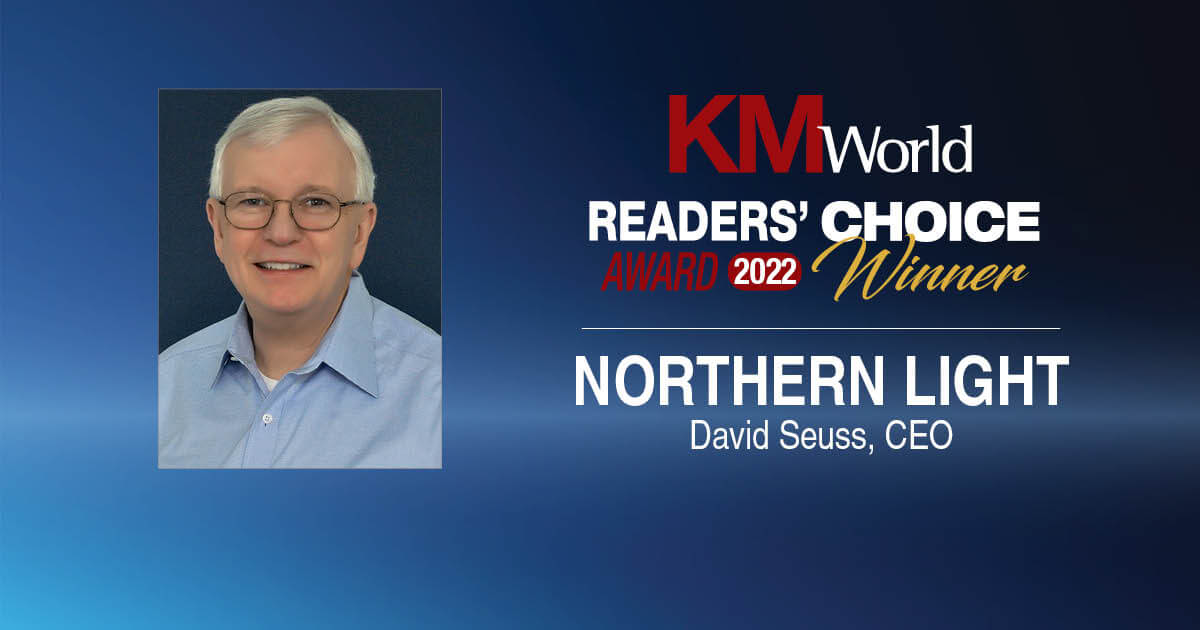 Thanks to Northern Light's unique partnerships with research publishers, users of our SinglePoint™ portals can easily access and analyze all their relevant licensed content, along with their organization's internally generated content, in a single search. The result: farewell, content silos!
Learn More
KMWorld AI50 The Companies Empowering
Intelligent Knowledge Management 2022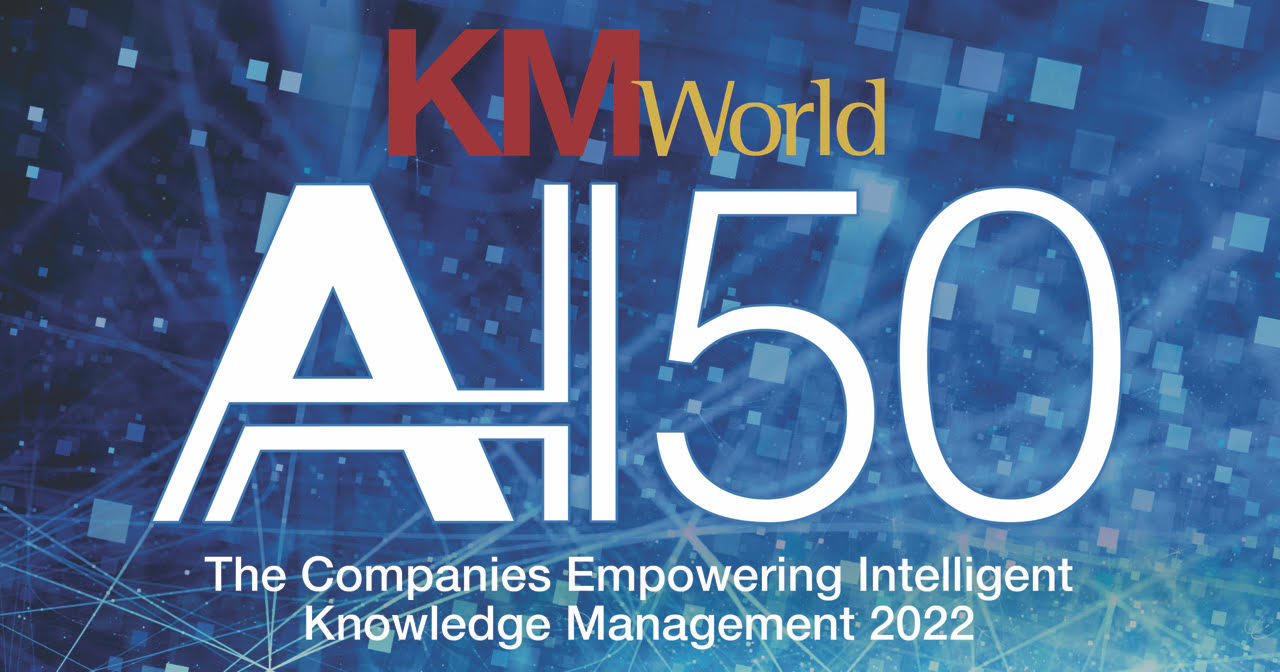 To help spotlight innovation in knowledge management, KMWorld presents the annual KMWorld AI 50, a list of vendors that are helping their customers excel in an increasingly competitive marketplace by imbuing products and services with intelligence and automation.
Learn More
KMWorld 2021 100 Companies that Matter Most in KnowledgeManagement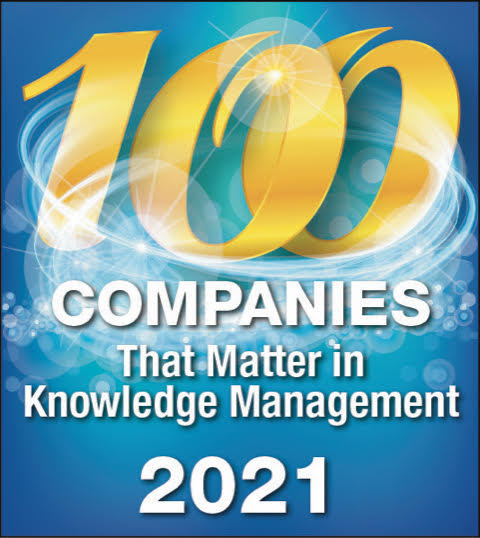 "Flexibility, agility, and the ability to pivot are attributes that have become critical to forward-thinking companies—and that is particularly the case now. Successful organizations don't want to merely survive; they want to dominate their market sectors. But to do that, they need the right tools and products," said Tom Hogan, Group Publisher at KMWorld. "Amidst the dramatic changes taking place today, innovative organizations are seeking new approaches to improve their processes. The 2021 KMWorld 100 is a list of leading-edge knowledge management companies that are helping their customers to expand access to information, leverage new opportunities, and accelerate growth."