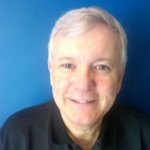 C. David Seuss, Chief Executive Officer
David joined Northern Light in July of 1996, as employee number 18. David describes that time period as when "there were 17 engineers and me in a basement." David led an employee group in purchasing Northern Light from its corporate parent in 2003. Under David's leadership, Northern Light has won many industry awards for its outstanding knowledge management products. To name just a few of these, Northern Light was designated "Best of the Web" by US News and World Report, was picked for the "Top 100 Companies That Matter In Knowledge Management" by KMWorld magazine, "Trend Setting Product" by KMWorld magazine, was designated "a professional researchers dream" by Forbes magazine, and won the "Web Business Award for Online Excellence" from CIO magazine. David is the inventor on Northern Light's patent on the automated extraction of meaning from research documents, and is the author of "Teaching Search Engines To Interpret Meaning," published in the Proceedings of the IEEE in April 2011.
Prior to Northern Light, David was founder and CEO of Spinnaker Software Corporation, which he led from inception to a public, NASDAQ listed company. Before starting Spinnaker, David was a consultant and manager for the Boston Consulting Group, running teams working with global companies on issues of corporate strategy. Between Spinnaker and Northern Light, David co-founded Vannevar Management which provided merger and acquisition consulting and financing assistance to high technology ventures. Earlier in his career, he was an engineer in the chemical industry for Olin Corporation. David spends his after hours as a nationally-competitive saber fencer, a race car driver (including ten years at the professional level), and amateur musician. David has an industrial engineering degree from Georgia Tech and an MBA with High Distinction from the Harvard Business School.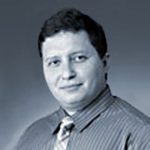 Anton Voskresenskiy, Chief Research Officer
Anton is responsible for extending Northern Light's cutting-edge technology in areas such as text analytics, machine learning, automated analysis of research documents, and new delivery paradigms like mobile-first design. Prior to joining Northern Light as head of search engine development in 2003, he had over 10 years of software engineering experience with a prominent offshore development company leading teams of engineers building applications for U.S. companies. Through the years Anton has held the positions of  Vice President of Engineering and Chief Technology Officer before assuming his present position as Chief Research Officer responsible for pushing the envelope, especially in the machine learning field .  Anton holds a BS and a MS in mathematics from the Maritime Technical University of St. Petersburg.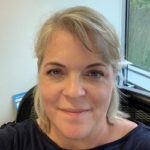 Sheri Larsen, Senior Vice President of Product Management & Delivery
Sheri Larsen joined Northern Light in 1996 as employee number 20.  Sheri is responsible for the successful design and operations of Northern Light's AI-powered enterprise portal products including product management, customer success management, content operations, software development and IT/DevOps.  Sheri is a skilled problem solver who can coordinate priorities and systems across technology and business functions to design products that customers love by incorporating their feedback with industry best practices and cutting edge proprietary technologies.  In her tenure at Northern Light Sheri has held several client management,  marketing, and operations positions including Director of Product Management and Director of Content Integration. Prior to coming to Northern Light, Sheri managed the operations of the editorial department at EBSCO Publishing developing initiatives to cut costs and increase the production of the creation of full-text articles, abstracts and full-page images of articles from hard copy periodical literature.  Sheri has an MBA from Babson College and a BA from Gordon College.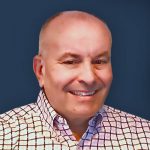 Robert Nelson, Senior Vice President of Corporate Development
Bob Nelson joined Northern Light as its second employee in 1996. Bob is responsible for editorial activities, content strategy, content licensing activities, and publisher relations for over 8,000 news sources, and over 100 market research analyst firms for Northern Light's content databases. Bob has over 25 years of experience in licensing content from the publishing industry for electronic distribution. Prior to joining Northern Light, Bob served as Director of Product Development for EBSCO Publishing where he negotiated and licensed the electronic rights to over 2,000 titles, managed the payment of royalties, and was responsible for all publisher relationships. He served as President of Wilson – Cambridge, a division of the H.W. Wilson Company where he was responsible for the development of Wilson's first electronic abstracting products. Bob was co-founder of LaserData , the first company to develop and deploy technology for commercial database publishing on electronic media. Additionally, he served as President of MSH, an international subscription agency serving libraries. Bob has a BA in International Relations from Clark University, an MBA from Clark University, and a MLS from Simmons College. Bob is a Corporator for a prominent community bank in Massachusetts and is active in raising money for charities such as the North Shore YMCA and the Montserrat College of Art.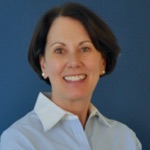 Priscilla Seuss, Vice President of Sales
Priscilla Seuss joined Northern Light in 2000 and is responsible for all sales activities in the company. Priscilla is the primary force behind the building of our strategic research portal client base of global, industry-leading companies. She brings an extensive sales background to Northern Light. In 1982, Priscilla co-founded Spinnaker Software and served as its Vice President of Sales for 12 years where she managed a 40 person sales team that sold to 15,000 mass retail outlets, both direct and through distributors. In addition, she was responsible for the OEM sales force, in-house telemarketing, and sales operations. Between Spinnaker and Northern Light, Priscilla operated a sales consulting business that advised clients and directly sold multi-million dollar advertising programs to national brands. Priscilla started her career at Pitney Bowes as a field sales representative. Priscilla has an MBA from Simmons College, an MA in French from the University of Buffalo, and a BA in French from the State University of New York at Fredonia. Priscilla relaxes and energizes herself through the daily practice of advanced yoga techniques.