Forrester's Cinny Little Shares Market & Competitive Intelligence Best Practices at Northern Light Customer Forum
Here's what the experts are saying about SinglePoint.
Jinfo says Northern Light's SinglePoint machine learning is "the future of search".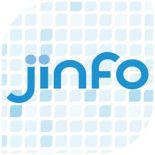 "SinglePoint offers serious potential value through helping you get the maximum value from your internal knowledge and other external content that you subscribe to. The obvious return on investment would be more engagement with content and more actions coming from that engagement. Northern Light also recognizes that machine learning can help clients cut through the noise and hone in quickly on what is of real interest to them."
Read Review
KMWorld AI50 The Companies Empowering
Intelligent Knowledge Management 2021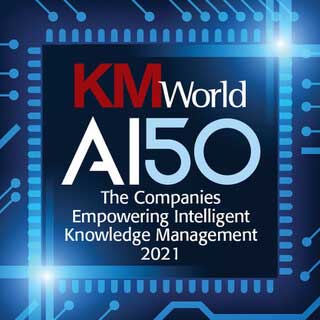 To help spotlight innovation in knowledge management, KMWorld presents the annual KMWorld AI 50, a list of vendors that are helping their customers excel in an increasingly competitive marketplace by imbuing products and services with intelligence and automation.
Learn More
KMWorld 2021 100 Companies that Matter Most in KnowledgeManagement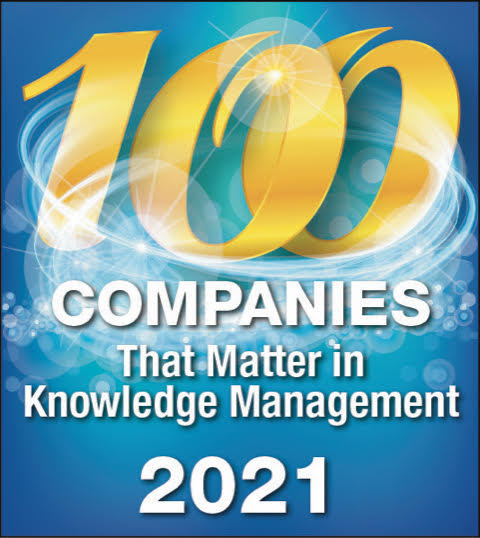 "Flexibility, agility, and the ability to pivot are attributes that have become critical to forward-thinking companies—and that is particularly the case now. Successful organizations don't want to merely survive; they want to dominate their market sectors. But to do that, they need the right tools and products," said Tom Hogan, Group Publisher at KMWorld. "Amidst the dramatic changes taking place today, innovative organizations are seeking new approaches to improve their processes. The 2021 KMWorld 100 is a list of leading-edge knowledge management companies that are helping their customers to expand access to information, leverage new opportunities, and accelerate growth."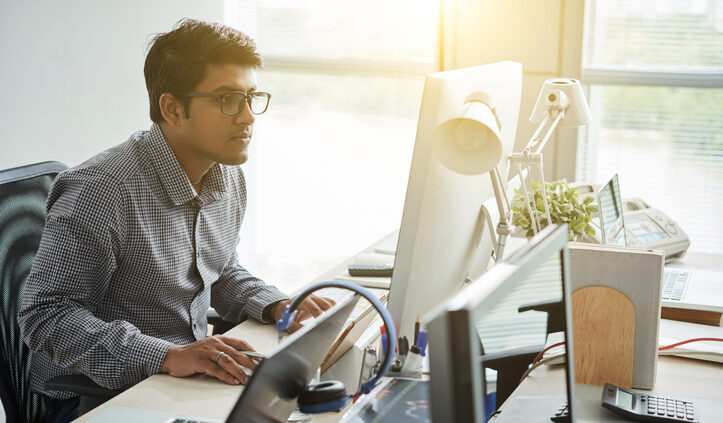 December 14, 2021
Creating a knowledge management system for market and competitive intelligence across a large enterprise can…
Don't take our word for it. This is what our customers tell us.
"Using the SinglePoint portal, I can get much more work done, three times more work done, than I could before we had it."
"Northern Light, you saved us $100 million on a single decision over the weekend."
"SinglePoint enables us to serve thousands of people across the organization with a small, 1-2 person team. Service and support by Northern Light is amazing. There is no hassle, no panic; the portal is always up and running."