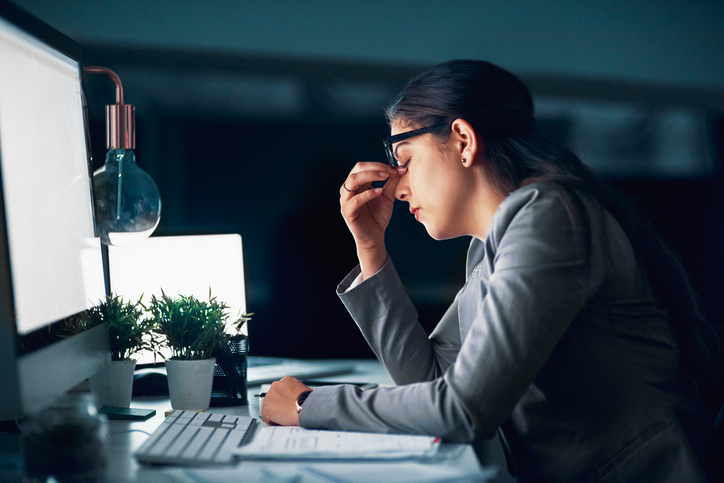 Microsoft SharePoint: Where Information Goes to Die
In the tech industry, it's never a good thing to have your product referred to as a "lumbering dinosaur." But, according to Scott Robinson, director of business intelligence at Lucina Health in his article, Why the Future of SharePoint Could Be Dismal, that's precisely the attitude of many corporate users towards Microsoft's aging document management platform, SharePoint. Robinson describes SharePoint as "bloated and expansive," and declares, "the future of SharePoint is limited…the days of large-scale SharePoint build-outs for collaboration and content management are probably over."
This assessment aligns with some recent research of our own. Because our company Northern Light developed what we consider to be a more powerful alternative to SharePoint for market research and competitive intelligence applications, the platform we call SinglePoint, we were interested in discovering what our existing customers thought of it, compared to what they were using before they began working with us. So, we retained a market research firm to interview those customers. Our goal was to find out directly from those currently working with SinglePoint whether it was meeting their needs and how we might continue to improve it.   The market research firm we hired was founded by a former chief marketing officer for Gartner, the industry research powerhouse, and he led the project team. So he knows his stuff when it comes to Microsoft SharePoint.
Part of this interview process involved asking individuals what they had used prior to SinglePoint. The answer from many was Microsoft's SharePoint, which wasn't a surprise—it was a widely-used product. What was shocking, however, was the word that cropped up repeatedly when our customers talked about what it was like to work with the Microsoft SharePoint platform.
The word they used was "hate."
It's a rare word to hear in a business conversation. Our market research team stated that they had never heard such strong emotion expressed toward a software application. Intrigued, the market research team dove deeper. Why did the customers being interviewed "hate" Microsoft SharePoint? Why was such a well-established product from one of the largest tech companies in the world sparking such strong negative emotions? The bottom line seemed to come down to this: Microsoft SharePoint is something your organization has, while Northern Light SinglePoint is something your organization can use.
For example, a big complaint with SharePoint related to its "search" function—it wasn't easy to focus on only the material relevant to the use case or all the material relevant to the use case.  So, SharePoint search results were universally poor. Also, users said SharePoint was difficult to customize with things like topical dashboards. A user had to possess high technical skills to adapt it in even small ways and the smallest adjustment could result in a big time sink as the user struggled to figure out how to accomplish the task.   Few market research or competitive intelligence professionals had the requisite almost-programming-level skills to tailor SharePoint to their needs. And call the IT department for help? Take a number and get in the multi-year line.
Even the name "SharePoint" proved to be increasingly ironic to these customers—since each user could decide whether or not to share their documents. Based on the local SharePoint sharing settings, sometimes the sharing could be too restrictive; other times too relaxed.  This led to a problematic situation: Even though Microsoft SharePoint could house a multitude of documents, from say a project team, the documents frequently couldn't be shared for the simple reason they couldn't be found (poor search) or couldn't be accessed (inappropriate sharing settings). Silos of market research and competitive intelligence developed across the organization and finding it depended on knowing someone who knew where the relevant content was located.
As one Northern Light client put it, "Microsoft SharePoint is where information goes to die."
To our customers, SinglePoint provides a refreshing alternative, freeing them of Microsoft SharePoint's frustrating limitations. Many, in fact, feel empowered by our platform's features. Not only can it take all the documents from SharePoint, unearth other relevant content and make all of it easy to locate and access, SinglePoint also contains all these robust features which Microsoft SharePoint lacks:
Machine learning, which reads documents based on search results, extracts the requested insights and provides reports with those insights.
Personalized content recommendations, thanks also to machine learning that discovers each user's specific interests and recommends relevant content without any extra work on the part of the user.
Editorial assistance creating dashboards, newsletters, and expert searches.
Automated content aggregation from  third-party subscription research sources
Business-research optimized search that returns excellent and comprehensive search results.
Central easy control of access rights to content to insure everyone that should be able to see a particular piece of content can and that no one who shouldn't be able to see it cannot.
Market research workflow and compliance.
Business and technology news from thousands of high-quality industry news websites.
Strategic dashboard system for creating curated collections that give users what they need to know about a topic "at a glance."
Newsletter authoring and publishing.
Integration with externally-hosted services like for social media analysis, research video editing, and data analytics.
Portal reporting system for content, users and utilization of portal features.
Our users appreciate the fact that these features were provided by Northern Light SinglePoint right out of the box. We were also gratified to hear how the machine learning elements added to the platform over the last two years had made using SinglePoint even easier, allowing it to intuitively retrieve relevant information often before a user even asks for it.
The original idea for Microsoft SharePoint was a good one. The promise was to take department and project level information out of the IT department's control and, for the first time, put it directly in employees' hands. However, the implementation fell short.  Microsoft SharePoint, in the eyes of the users our market research team interviewed, became too complicated, bloated, difficult to use and tailor. It's time to evolve to the next level—by implementing powerful technologies like machine learning and AI, which can enhance each user's individual experience in unprecedented ways. And you shouldn't have to be an almost-programmer to create a dynamite research portal for your company; it should be as easy as writing a PowerPoint presentation.
Market research and competitive intelligence is too vital to the decision makers in an organization for it to lie in a death-like slumber in Microsoft SharePoint libraries hidden away in the organization somewhere.  Let's wake the intelligence up, make the insights findable and shareable, and then distribute the insights across the organization so they can inform business decisions for everyone anywhere at anytime.