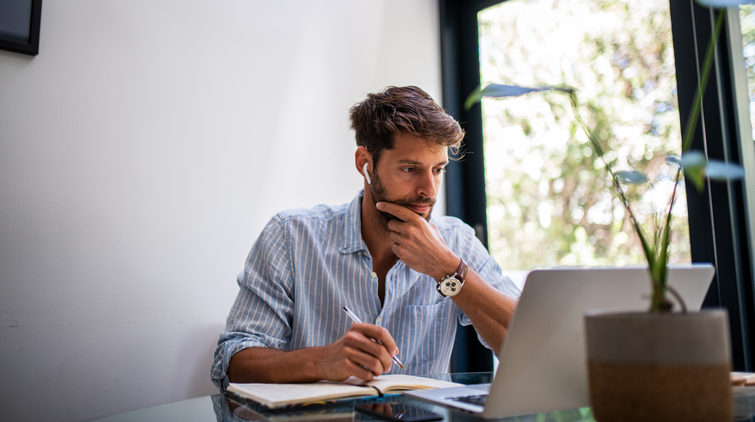 Using Social Media Analytics to Find White Space Opportunities
As a term, "white space" sounds like an empty void, or a space that's absent of creativity or color, much like the pre- and post-Oz portions of the film, The Wizard of Oz. It's brave Toto that rips the curtain aside, revealing the man and mechanics behind what appeared to be the Great and Powerful Oz. While the false Oz tells Dorothy and her confidants to "pay no attention to that man behind the curtain," this crew is all too aware that things aren't always what they seem. And, by using the appropriate social media analytics to analyze white space, it's your turn to harness the powers behind the curtain and discover opportunities where none were once thought to be.
Successfully mining for these opportunities starts with the proper social media analytics platform. Using a program like Northern Light's Social Analytics allows your company to examine your marketing shortfalls, stay ahead of the competition by tapping into unmet market needs and creative opportunities, and anticipate future areas of opportunity. Social Analytics assists you in determining which keywords and accounts will give you the most targeted reach. And being in-the-know means you'll have confidence when determining where to focus your advertising buys and solid data on which to base strategic calls on rebranding or the addition of new or enhanced products. So, how can Social Analytics help you do that? Let's take a look. 
Revealing Competitor Strategies – By looking behind the curtain at your competitors' marketing strategies, you may glean insight into your own areas of missed opportunity. Social Analytics helps you quantify the content focus, as well as the reach and overlap of selected hashtags, ensuring you have a firm grasp of the relevance and importance of these hashtags among your target audience. 
Social Analytics allows you to examine both the hashtags and keywords that your competitors are emphasizing in their Twitter posts. Users also have access to customer insights and the sentiments surrounding relevant conversations. What are the customers of your competitors saying, and what are the positive and negative terms they use in their posts regarding these topics of interest? 
Finding Accounts that Dominate the Conversation – While examining the hashtags and keywords to find conversations they want to be a part of, users of Social Analytics can determine the accounts that are relevant and influential among their target audience, and they can monitor the conversations in which chosen topics are being discussed. What are those influencers saying, and what can you bring to the table that addresses the important issues raised within those conversations?
If you understand who and what dominate relevant conversations, as well as the emotional dimensions of the related tweets, you can find new markets. If the competition has several posts with mention of poor customer service, for example, there may be an opportunity for your company to focus on promoting examples of exemplary customer service. Or, if an influencer is pushing for the industry to develop or enhance green initiatives, there may be opportunity for change and growth for your company in that arena. 
Looking at Current Events and Pop Culture – White space opportunities aren't strictly born from competitive intelligence. They are also found through creativity and cultural relevance. Twitter is a datahub of, well, all things trending. It's equally imperative to look at what's important to your target audience, even if it lies outside the realm of products or services you generally provide. 
On account of the nationwide reduction in miles driven since the onset of COVID-19, State Farm recently tweeted about their proposed lowered auto insurance rates, for example, which will undoubtedly appeal to consumers experiencing the unsettling economic effects of late. As the overwhelming amount of plastic polluting our oceans continues to be an issue of great concern, HP launched a marketing campaign that demonstrates one of their sustainable solutions, sourcing "ocean-bound plastic" to make products. And, ahead of the highly-anticipated 2019 release of Star Wars: The Rise of Skywalker, Adidas launched a line of running shoes with a campaign showing new products inspired by the film's iconic starships.
Successful marketing takes extensive research, planning, and strategy. And it isn't always in black and white. Social Analytics allows you to listen to your audience, keep up with their concerns and initiatives, and stay culturally relevant, all while maintaining a competitive edge. For more information on how Northern Light's Social Analytics platform can maximize your social media marketing efforts and help you navigate the yellow brick road to white space opportunity, contact us today.