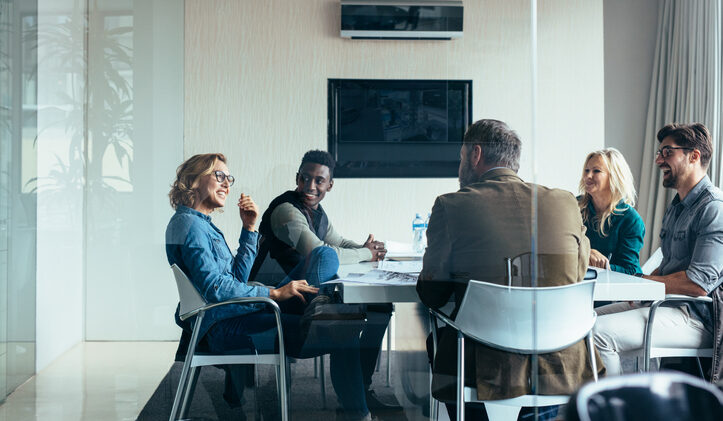 5 Ways AI Can Help You Get More from Your Consumer Insights Research
Want to waste time and money? That's easy: Do extensive high-quality consumer insights research, analyze the results, make a presentation to your team, save the files on SharePoint, and then wait for people to find (and actually use) the information. You'll be waiting a long time.
According to Gartner's 2019-2020 CMO Spend Survey, on average, 13.2% of an enterprise's marketing expense budget goes to market research/competitive intelligence, and 16% goes to marketing analytics. Furthermore, CMOs believe market research/competitive intelligence (32%) and marketing insights (32%) are the top two most vital capabilities that support marketing strategies.
Organizations collect the right kind of research, but they're not always able to leverage it effectively across teams and offices using manual processes and methods of data sharing. You have the insights in those vast collections of expensive research. The question is, can you surface them and socialize them quickly and effectively so teams can use them to help reach their marketing goals?
Today, enterprises require a knowledge management strategy to support their consumer insights, market research, and competitive intelligence teams. Artificial intelligence is changing the way businesses interact with research, improving their ability to access, analyze, measure, and utilize consumer insights. Here's how:
AI-powered knowledge management platforms help you break down data silos and democratize information across departments and locations. A knowledge management platform can provide an enterprise an effective, efficient way to manage large volumes of content and get it to the people who need it when it matters most.
AI is faster than humans at searching large repositories of information, so when it is optimally deployed, decision-makers have faster access to insights; in turn, you can speed up time to market.
You can reduce or eliminate the expense of repeating research that was performed but is not visible across the organization. When knowledge assets are centralized and accessible in a user-friendly portal, finding the right information becomes much easier for everyone.
You can reduce duplicate subscriptions and report purchases by centralizing access to your syndicated subscription research and agency-produced research. If your knowledge management platform integrates with third-party information sources, you'll get access to it all in one place, with a single login.
AI allows for intelligent enterprise search, which improves the quality of the results returned in search queries and unlocks crucial competitive intelligence, market research, and other information necessary to support decision-making and foster innovation in your enterprise. There are a few AI disciplines that help make that happen.
Natural language processing (NLP) breaks down large amounts to understand the semantics by tagging parts of speech and diagramming sentences.
Text analytics and taxonomies aggregate and index the content specific to your business needs and generate focused training sets or a baseline for the machine learning to build on.
Semantic graph analysis uses meaning to find and plot out the important ideas, and semantic indexing measures relationships and similarity.
When machine learning algorithms learn user and organizational preferences and serve up key insights, you're able to combine the best of human and machine intelligence to make the work you are doing even more valuable.
Contact Northern Light 
When it comes to collecting, analyzing, and leveraging consumer insights, market research, and competitive intelligence, Northern Light has the AI-powered solutions you need. Northern Light SinglePoint is a custom-built enterprise knowledge management platform that provides AI behind every search. SinglePoint seamlessly integrates and enables a full-text search of all your research resources to create an invaluable consumer insights, market research, and competitive intelligence portal. Let's talk. Contact Northern Light today.