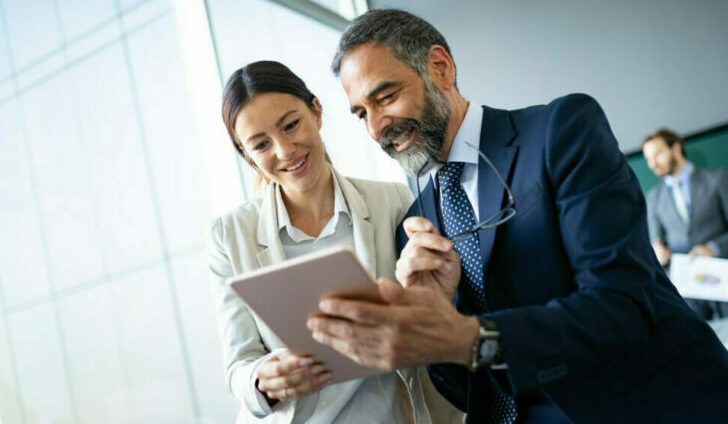 BCG: Adopting AI in Drug Discovery
Boston Consulting Group* (BCG) advocates that pharmaceutical companies open their eyes to the full potential of artificial intelligence (AI) in the drug discovery process.  The authors of a recent BCG article, "Adopting AI in Drug Discovery", write: "[AI] technology can address many challenges and constraints in traditional [pharmaceutical] R&D. Each application brings additional insights to drug discovery teams, and in some cases can fundamentally redefine long-standing workflows."
However, BCG cautions that understanding the potential value and role of AI is not a trivial task.
"Pharma companies need to determine where and how AI can most add value for them.  In practice, this means spending the time needed to understand the full impact that AI is having on R&D, which includes separating hype from actual achievement and recognizing the difference between individual software solutions and end-to-end AI-enabled drug discovery.
"It may be tempting to think that AI can be delivered through a new tool or a single team.  From our experience with many companies, this is rarely the case. Instead, achieving full value from AI requires a transformation of the discovery process.  To take advantage, companies must make investments in data, technology, and new skills and behaviors throughout the R&D organization."
BCG notes that "much of the historical progress has been led by AI-native drug discovery companies that offer software or a service to pharma players… Large pharma companies have been able to gain access to these capabilities through partnerships or software licensing deals and then apply them in their own pipelines."
An allied function familiar to pharma companies that can be dramatically enhanced by AI – one which BCG does not address in its article yet is a critical enabler in the drug discovery process – is market and competitive intelligence (CI).  Well-structured CI adds value in both the strategic and scientific realms; AI can facilitate the discovery of insights that may be buried in lengthy research documents, scientific conference abstracts, and other materials to which business strategists and drug researchers have or want access.
Like drug discovery, many pharma companies choose to partner with an outside firm for their AI-enhanced CI capability, with the understanding that advanced functionality (including AI) can best be delivered by a firm that specializes in CI solutions, rather than leaving it to the pharma company's internal IT resources to build a CI solution from scratch.
As BCG notes, "The impact of AI on traditional drug discovery is in its early stages, but we have already seen that when layered into a traditional process, AI-enabled capabilities can substantially speed up or otherwise improve individual steps and reduce the costs of running expensive experiments."
Similarly, AI is in its formative stage as an "accelerator" to organizations' market and competitive intelligence efforts.  Pharma and other companies already implementing it are seeing impressive early returns, in terms of more rapid access to vital information and faster time-to-insight for decision makers.
*  Boston Consulting Group (BCG) is one of dozens of authoritative sources contained in Northern Light's Thought Leaders Content Collection, available to SinglePoint subscribers directly from Northern Light, and to individuals and companies through Amazon's AWS Marketplace and the Amazon Data Exchange.