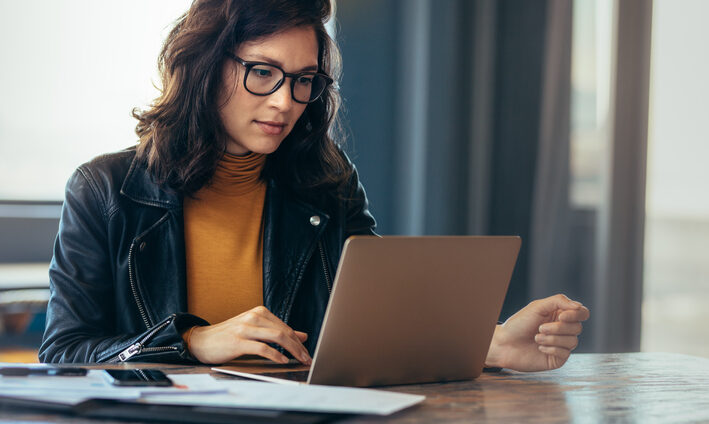 Cognizant: Making AI Responsible – And Effective
"Take a human-centric view of AI, so that machines can work successfully alongside and for people."
How companies should think about developing and deploying artificial intelligence (AI)-based capabilities is a hot topic in business circles these days.  Consulting firm Cognizant's* recent take on this subject shines the spotlight on non-technical aspects of the process.  "To bring AI into the business mainstream, companies need to complement their technology advances with a focus on governance that drives ethics and trust. If they don't, their AI efforts will fall short of their expectations and lag the business results delivered by competitors that responsibly embrace machine intelligence," Cognizant writes in its white paper, Making AI Responsible – And Effective.
Cognizant also advises companies to broaden their notion of the value AI can deliver to include "not only reduced costs and increased revenue, but also benefits such as improved customer service, entry to new lines of business and enhanced employee experiences. It's especially critical that strategies take a human-centric view of AI, so that machines can work successfully alongside and for people."  Cognizant's take-away message: "AI technology is most powerful when it collaborates with people and augments human activities and decisions."
One example of such an application of AI is Northern Light SinglePoint™, a knowledge management platform that employs AI-based machine learning to augment human capabilities, not replace them, in the domain of market and competitive intelligence research.  Some 250,000 professionals at leading corporations worldwide use SinglePoint to find such research content and mine it for insights in support of their decision-making.  AI's contribution to this process is three-fold:
SinglePoint enables auto-summarization of search results. The search engine reads all of the documents and summarizes the most significant ideas contained in the documents on the search result into an Insights Report.  The user can express an interest in knowing more about a topic—what used to be called a "search query"—and then the system delivers a report rather than just a search result.  The machine does the search and then tells the user what it finds that the user should know.
SinglePoint learns what a user is interested in based on what they download. SinglePoint's machine learning algorithms then build a semantic model of the user and compare it to the semantic models of each document that are added to the research collection.  Based on this comparison, SinglePoint recommends content to the user.  With this Recommended Reading List, relevant content will in effect come and find you rather than you having to go look for it.
SinglePoint offers a feature called "More Like This". By building a semantic model of each document, SinglePoint automatically finds additional content for the user that will address the same topics in the same weighting as a document of interest, and presents it with a quick click of the "More Like This" button.
At the conclusion of its white paper, Cognizant notes: "New AI systems can be developed fairly quickly. The trick is to move quickly from that starting point to grow and sustain full-scale, business-ready AI applications."  That's what Northern Light has done with its SaaS offering, SinglePoint – created an AI-enabled market and competitive intelligence knowledge management system that's ready for business users within an enterprise to put to work immediately.
# # #
* Cognizant is one of dozens of authoritative sources contained in Northern Light's Thought Leaders Content Collection, available to SinglePoint subscribers directly from Northern Light, and to individuals and companies through Amazon's AWS Marketplace and the Amazon Data Exchange.