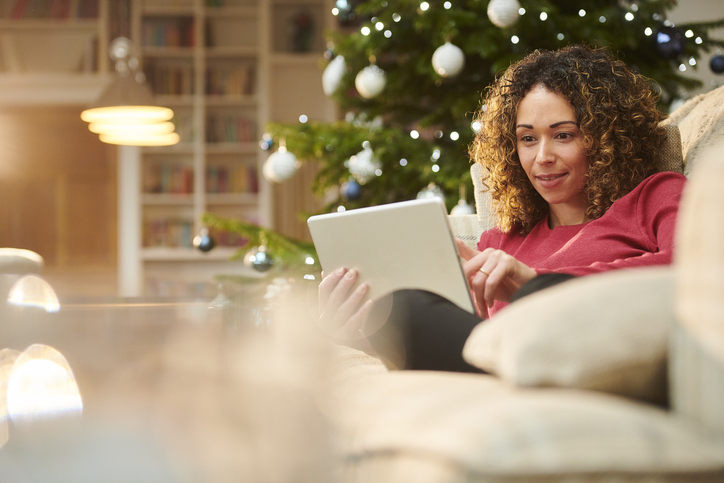 Holiday Hashtag Analytics: Pop Quiz for Retail Marketers
With Thanksgiving barely in the rear view mirror, and Christmas swiftly approaching, it's primetime for retailers. This year definitely brought us less than our share of good cheer, and, for many retailers, sales may be down for 2020. So your holiday primetime this year also means it's time for some well-targeted, creative social media marketing. Where should you start? Holiday hashtag analytics!
You probably have a sense of what hashtags are popular and the conversations you want to participate in to grow your brand. Are you ready to put your intuition to the test? Take our Holiday Hashtag Analytics Quiz!
Find the most effective and efficient hashtags for your social media marketing posts…
With Social Analytics, you get data on the focus, reach, and overlap of hashtags and keywords, so you understand exactly how relevant and important each item is to the overall conversation and to your marketing strategy. In terms of targeting shoppers for holiday gifts, let's take a look at what hashtags would give you the most targeted reach. For advertising buys, this type of analysis can help you make purchases confidently, as they are based on what's most influential to your target audience.
Pop Quiz!   
 Which holiday hashtag in the Twitter conversation got the most impressions: #giftideas, #christmasgifts, or #gifts?
Let's start with a simple question: Is the Twitter conversation largely focused on #giftideas, #christmasgifts, or #gifts? From November 2nd to December 1st, #giftideas made about 4.6 million impressions, #christmasgifts made about 1.4 million impressions, and #gifts delivered around 7.5 million impressions. (As a side note – if you are wondering how much an "s" actually matters… in comparison, #gift made roughly 4.5 million impressions or 3 million less!).
Which account, MomsWhoSave.com or Crown Brush, is more dominant in the #christmasgifts conversation?
Social Analytics allows you to analyze Twitter author accounts to determine which ones are the most influential. MomsWhoSave.com is dominating both the #giftideas and #gifts conversations in terms of impressions made, and Crown Brush is dominating the #christmasgifts conversation. On a post-by-post basis, the most often associated keywords with #giftideas are "giftideas," "gifts," "skincare," "giftsforher," and "diy". The keywords most often associated with #gifts are "gifts," "skincare," "diy," and "beauty"; and for #christmasgifts, they are "christmasgifts," "skincare," "christmas," "giftideas," and "beauty".
How many impressions do you gain by adding #gifts with #christmasgifts?
2 million
3 million
4 million
6 million
Through this hashtag analysis, some insights have emerged. The holiday gift conversation, based on the chosen hashtags, is mainly about lifestyle and cosmetic-related gifts for women. And, while you may have thought #gifts would be too general to target Christmas shoppers, don't forget that it's all about timing. Because of the time of year, the #gifts conversation is holiday-focused. Using #gifts adds nearly 3 million impressions to those of #giftideas, and just over 6 million to #christmasgifts. When characters are limited, as they are on Twitter, knowing which hashtag will make the most impressions among your target audience is key. And if questions arise along the way (i.e., what kind of content appears in the related tweets that contain the keyword "diy"?), you can access all related tweets in full-text.
Learning from this year's data
Which hashtag had more impressions: #blackfriday or #cybermonday?
Let's look at some Black Friday and Cyber Monday data from 2020. From November 2nd to December 1st, #blackfriday delivered roughly 30.6 million impressions. Out of the top ten accounts, of the highest number of impressions using this hashtag, seven are in the cosmetics industry. You may wonder if adding the year to the hashtag is a smart move. While #blackfriday2020 is 97% semantically similar to #blackfriday, it only resulted in about 1.4 million impressions. Since space is limited, it definitely was not the optimal choice for reaching your Black Friday audience this year; however, if space permits, adding a hashtag variation in tandem can be beneficial. In this scenario, #blackfriday2020 adds roughly 598,000 net impressions.
Over the same 30-day period, #cybermonday resulted in around 2.6 million impressions. Of the top ten accounts delivering the highest number of impressions using this hashtag, six are in the cosmetics industry. The user account with the most impressions using this particular hashtag is Gillette. On a post-by-post basis, the most often associated keywords are "cybermonday," "blackfriday," "skincare," "sale," "makeup," and "beauty," all of which are among the most associated keywords for #blackfriday, as well. #cybermonday is 85% semantically similar to #blackfriday, and, since we know the same audience is involved across Twitter this year, it stands to reason that, when possible, using the hashtags together in next year's posts may significantly increase your reach within your targeted audience.
How semantically similar is #cybermondaysale with #cybermonday?
What about #cybermonday hashtag variations? For 2020, #cybermondaysale is 87% semantically similar to #cybermonday and adds about 99,000 net impressions, and #cybermondaydeals is 85% semantically similar and adds about 68,000 net impressions. There's no doubting that they are part of the same conversation. Sometimes, however, it pays to come at it from a slightly different angle. Keyword and account analysis show that #holidayshopping is also dominated by gifts and sales in the cosmetic industry. At 58%, #holidayshopping is less semantically similar, but it is still a major part of the conversation and adds over 2 million net impressions.
Many retailers may not have known how to take advantage this year, but our post-sale analysis tells us that many cosmetic companies and other retailers significantly broadened their reach by adding #holidayshopping to their tweets containing #blackfriday and/or #cybermonday.
Social Analytics for Retail Marketers
Retailers can use holiday hashtag analytics to gain insights to improve marketing strategy and future sales. Tweets about holiday sales, gifts, and shopping are abundant, indeed. The sheer volume of content makes it difficult to glean insights from the Twitter conversation that are relevant to retail sales alone.
With Social Analytics, Northern Light's innovative AI machine-learning based Twitter analysis tool, retailers can cut out the background noise. If you don't want to know how auto sales or the hospitality industry are doing, no problem. Social Analytics breaks down hashtag analytics by providing the most useful hashtags, keywords, and author accounts related specifically to consumer products. And, don't worry – if you do want to know about auto sales and the hospitality sector, we have you covered there too, in addition to the IT, financial services, life sciences, and healthcare sectors.
Getting started 
As a retail marketer, it pays not only to have the ability to perform "post-mortem" trend analysis, but also to be able to perform real-time analyses. With Social Analytics, you can access hashtag analytics along with full-text tweets for competitive intelligence analysis. You're able to see – now and after the fact – how you measure up to your competition's use of hashtags and keywords to market their products and, based on analysis of the sentiments associated with tweets about things like customer service or product quality, where you excel and where you need to up your game.
Contact Northern Light today to find out how Social Analytics can help you improve your marketing strategy and boost your sales.