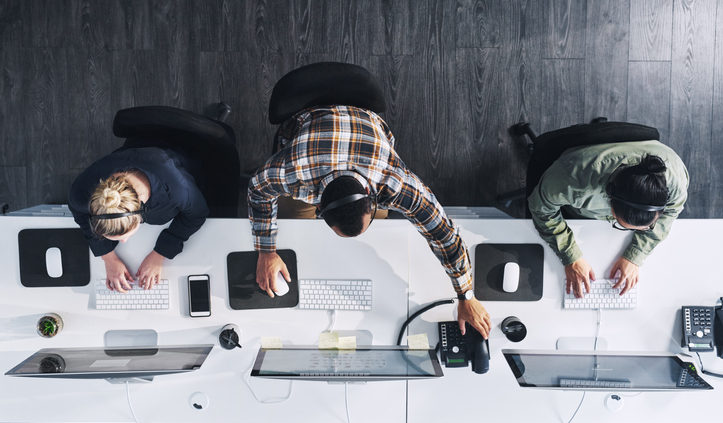 Northern Light/KnowledgeHound Partnership Helps "Power Up" Searches
Ready to become a search super-hero? Northern Light has partnered with KnowledgeHound, a prominent data discovery and visual analytics firm, to provide a potent one-two punch to enterprise knowledge management (KM) systems. While Northern Light delivers insights from the textual documents companies have access to, KnowledgeHound delivers visual analytics of  structured data contained in documents. This means you can get a comprehensive view of whatever subject you're looking at — revealing new connections and insights — through our SinglePoint portal.
Under this arrangement, the results of any text and data search will appear on the same portal screen. All textual content (PDFs, Word docs, PowerPoint, HTML and XML), as well as multimedia objects, such as videos and auto tracks, are held by Northern Light. Data files (SAS, SPSS, spreadsheets, etc.) remain at KnowledgeHound. SinglePoint accesses both, providing a simple, unified, and very powerful user experience.
The beauty of Northern Light and KnowledgeHound's offerings is that both offer incredibly user-friendly tools. Integration is very simple and, if you've been using Northern Light for any amount of time, you will find searching and understanding KnowledgeHound results to be quick and easy.
So what new super-powers does our Dynamic Duo partnership provide? Northern Light clients can now deep dive into the survey data that lives behind their final reports. They can unify their unstructured data – like PDFs, PPTs – along their structured data files – like SPSS, CSVs, SAVs – to make sure they're maximizing every research project. Both Northern Light and KnowledgeHound customers can now move at super-speed to fulfill ad hoc data requests.  KnowledgeHound customers who bring Northern Light onto their subscriptions now will be able to search text documents as well as their survey data.
Any company that performs a lot of foundational research – including competitive intelligence (CI), customer experience (CX) – will find a lot to love in this new partnership. B2C companies, not to mention insurance and tech companies, are likely to witness just how this new text-plus-data tool provides a motherlode of hyper-valuable, actionable information.
Both Northern Light and KnowledgeHound make use of cutting-edge machine learning software. Our "automated document summaries" deeply analyze documents, identify the key ideas, and write summaries of the documents that reveal the insights contained in the document for the user. Our Personal Smart Assistant learns what your interests are and uses that knowledge to present new, relevant content as it becomes available. And with KnowledgeHound, you'll have a further level of data to help you view your results through a different lens, such as demographic breakdowns. (All performed under the strictest compliance and security guidelines, of course.)
Northern Light customers will need an additional service contract and software to access the power of KnowledgeHound, but no additional training. To learn how to add KnowledgeHound to your existing SinglePoint portal, contact us now to start a conversation.