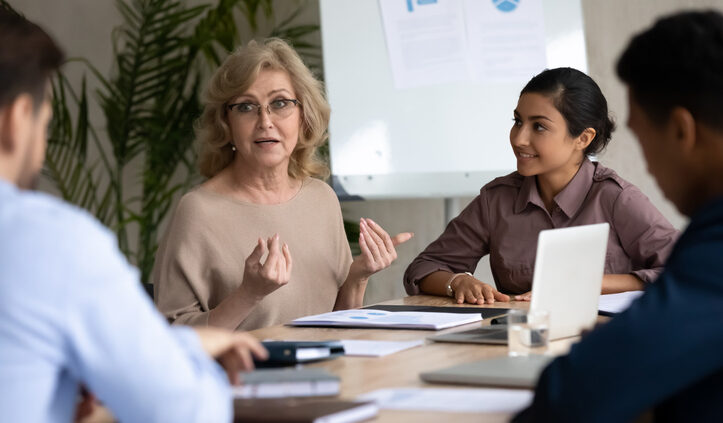 Market and competitive intelligence portals deliver the #1 business benefit IDC research identifies with knowledge management systems
Information industry research firm IDC recently blogged about a survey they conducted to assess the use and value of knowledge management (KM) systems in large companies.  The most frequently cited benefit of KM reported in IDC's study is "improved business execution" – a broad umbrella that includes, at the top of the list, "decision making."
That's not to say every KM system exists to improve strategic decision making; some applications – customer service comes to mind – are intended to have an operational impact, such as facilitating customer support interactions.
However, enabling better business decisions is far and away the number one value proposition for knowledge management systems designed to support strategic functions, such as market and competitive intelligence (CI).  IDC writes, "Knowledge management offers a path for better decision-making, which leads to real, measurable bottom-line benefits like greater efficiency, more innovation, data driven decision-making, and higher customer satisfaction. You can act and react to quickly changing market dynamics by making existing knowledge easy to find and usable in an established data repository."
Interestingly, the best knowledge management systems for market and competitive intelligence also address the top organizational "motivator" for deploying KM, as well as the most frequently cited KM technology challenges reported in IDC's survey findings.
According to IDC, companies deploy KM first and foremost to improve "the overall collaborative work experience."  IDC writes that KM "enables more employee self-service processes to quickly find and retrieve knowledge that enhances productivity and helps to reduce support requirements."
This holds true in spades for enterprise-scale market and competitive intelligence KM platforms, which are designed to enable each professional in the company to conduct their own research, quickly and easily, from an intranet portal – in other words, CI self-service that improves productivity.  In addition, by democratizing information and the ability to mine it, small CI teams are freed from having to find documents for thousands of professionals throughout the company; instead, they can spend their time and apply their skills deriving insights from research materials and building and running the organization's CI infrastructure.
Capturing information was among the most frequently cited KM technology challenges reported in IDC's survey.  In the context of market and competitive intelligence, a prime example of information that's hard to capture is third-party premium market research and analysis, of the kind IDC itself publishes and licenses to its clients.  Such subscriptions are notoriously problematic for user organizations to aggregate, search and access through an enterprise KM system, for several reasons:
Content access rights must be scrupulously maintained, down to the individual user and document level, consistent with the terms of each individual subscription contract;
Every document from all research publishers must be consistently tagged and indexed so that all sources are fully searchable in a single query, and relevant documents are contained in a single integrated search result; and
Each research publisher has its own way of doing things and is not concerned about aligning its business practices, technology, or content structure with its competitors.
That's a tall order, and it takes a highly optimized KM system to master all the nuances – but it is possible to find solutions that fit the bill.
IDC is optimistic that more are on the way, and that as they arrive and KM usability across the board improves, knowledge management adoption will continue its steady rise within large companies – from 45% of employees today to 55% in two years.  And with that increase in usage will come even better business decision-making.