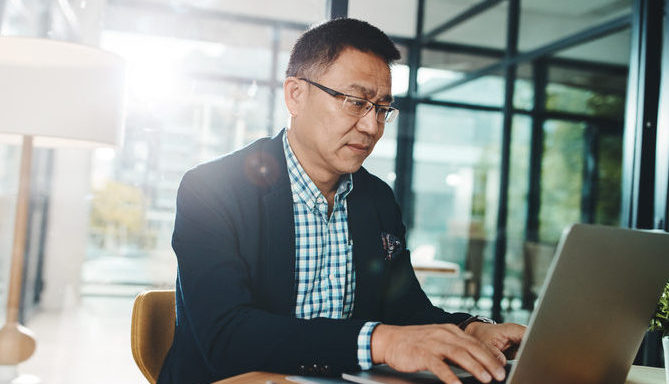 Market Researchers Need Better Tools in 2021
Market researchers are relied on to uncover the latest information on consumer purchasing behavior, product positioning, brand monitoring, and market size. With information changing by the minute, market research teams at enterprise organizations need high-quality information and can't afford to wade through (and drown in) disparate information channels for poorly vetted search results.
Market researchers are on the hunt for information gold. But searching anywhere and everywhere is like panning for dust instead of mining for nuggets. 
Your company's data sources matter. According to Experian's 2021 research, 40% of data practitioners surveyed believed poor quality data impacted their organization in 2020 by wasting resources and resulting in additional costs. The search functionality of common search engines can be great, but these searches are time-consuming. Even a targeted internet search will yield an overwhelming amount of information, leaving market researchers to sift through low-hanging fruit and shallow content to weed out unrelated ads, fake news, and unreliable sources.
Industry-leading global companies spend millions of dollars to procure high-quality, reliable market research and customer insights from subscriptions, industry news sources, research studies, government databases, and other mainstream information resources. When you make a significant investment, you need to see the ROI. Subscription expenses account for a large part of the direct cost. But differing information channels can cause inefficiencies that lead to substantial indirect costs as well. The Harvard Business Review reported that IBM's estimated annual cost due to poor data management to be $3.1 trillion in 2016 in the U.S.
Your company could be at risk for time, resource, and expense redundancies. 
Could the costly research study your company paid for last week be identical to the study another department cut a check for today? Are there duplicate or wayward subscriptions or licenses across departments or locations? According to a Blissfully study, companies with 1,000 or more employees average at least 13 duplicate software as a service (SaaS) vendor subscriptions and at least four orphaned SaaS subscriptions that no longer have a billing owner. Financially speaking, company's need a market research solution that helps them monitor for duplicate resources and subscriptions.
Utilizing the many resources and subscriptions an organization maintains means that market researchers have to access each resource platform separately, often performing repeat searches–which are, in all likelihood, being repeated by fellow researchers on different teams or in different locations. And let's face it; just like the rest of us, market researchers are going to prefer a user-friendly interface, ease of access, and not duplicating their efforts. Experiencing login issues, technical difficulties, or any number of other circumstances can lead a researcher to play favorites. But favoring a few resources may leave others ignored. Over time, your company may be missing out on valuable insights, and you may be paying for underutilized resources.
Disconnected access points hinder collaboration among colleagues and prevent key decision-makers from accessing all the information they need. Information should be democratized so that it can be shared – and used – with teams around the world in an efficient way. In a 2019 survey by Treasure Data, 47% of their respondents said siloed and fragmented data sources were the biggest barrier to gaining insights. Regarding the data they had on hand, 54% said their most significant barrier to leveraging it was fragmented or siloed data. In a data-driven world, your information assets need to be readily and easily accessible.
Help your market research team spend more time synthesizing data and sharing insights rather than the status quo of combing through so many sources to find the data in the first place.
Companies and their market researchers need a solution that offers the best of both worlds… access to internal and licensed external information with the ability to search all data sources with the ease of a search engine. Your market researchers need to know about relevant content as it is generated without constantly digging and vetting information across databases.
At Northern Light, we've helped save clients millions by providing solutions that bring their insights to a single location.
Northern Light's SinglePoint is an AI-powered enterprise portal platform optimized for market research and competitive intelligence, designed to serve complex, global organizations without adding a heavy burden on IT. All of your internal information and licensed external information from news, videos, social media, and government sources may be accessed in one place. Every portal comes standard with unlimited seats for enterprise-wide sharing, so information is democratized across your organization. If you're ready to up your market research game, contact us today.