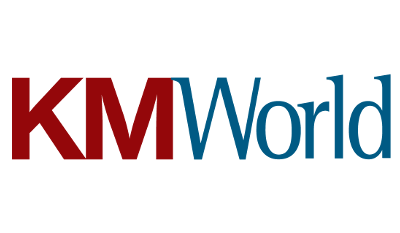 Powering intelligent search to derive insights
[
This is an excerpt from an article published July 14, 2020 in KM World Magazine
]
Cognitive search and analytics can provide organization with unique business advantages over rivals. It can drive effective customer self-service, provide customer support teams with necessary and timely insights, and unlock important information necessary to drive innovation in your enterprise.
KMWorld recently held a webinar featuring Scott Parker, director of product marketing, Sinequa; Basker Krishnan, president and CEO, CogniVision; and David Seuss, CEO, Northern Light, who discussed where, when, and how to use cognitive search and analytics within the organization.
= = = = = = = = = =
According to Seuss, we are approaching the era when users will no longer search for information, they will expect the machine to find what they need on its own and they will expect the machine to summarize for them what they need to know.
Northern Light uses latent semantic indexing to model user interests and find recommendations, Seuss said. For each user the platform creates such a model of the documents they have downloaded and use it to look for other documents being added to the research collection that contain those topics with similar weightings.
In the actual implementation the model considers not just singular words but groups of words with synonyms and related terms that represent topics. The whole process of topic creation is unsupervised. The machine figures it out, according to Seuss.
The Northern Light platform works for:
All textual document formats (Word, PowerPoint, PDF, HTML, XML)
Primary market research
Syndicated market research
Competitive intelligence
Business and technology news
Technical journal articles
Conference presentations
Still working on social media (Tweets are a dialect that don't follow the patterns of the English language!)