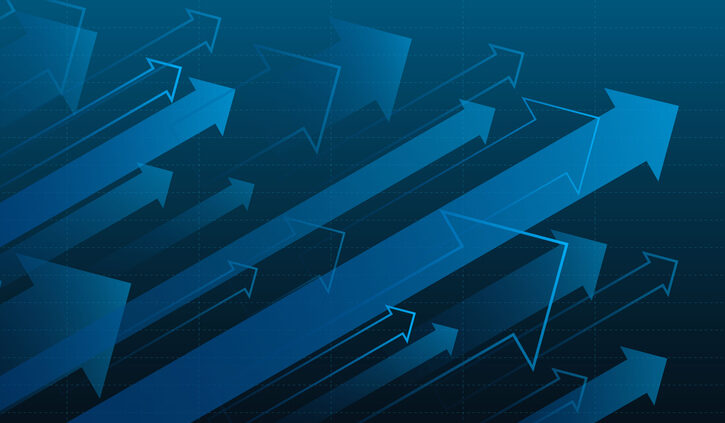 PwC: How to predict disruption when there's no such thing as normal
Better, more readily accessible market and competitive intelligence is more important than ever to help leaders "navigate tumultuous times".
Change is one thing.  Upheaval is quite another.
In these "predictably unpredictable" times, "the risks facing organizations are becoming more confounding and complex," writes Harvard's Eric J. McNulty in a recent column in PwC's strategy+business blog.  "Even the most seasoned prognosticators have found themselves unable to divine an increasingly diverse array of disruptions: a sophisticated cyberattack, a devastating hurricane, a sudden grid collapse, or a ship wedged in the Suez Canal."
McNulty believes "constancy is giving way to turbulence."  He writes, "There is a problem with the assumption that relative stability is the norm and disruptions are episodic. Such predictability is increasingly an illusion."
No longer can business planners count on previously stable factors, like the mechanisms of commerce, or even climate, to be relative constants in assessing risk.  And the more variables there are in the risk equation, the more complex planning becomes.  McNulty asks, "What effect does technology that's evolving at a speed close to that of fashion have on your firm and industry? What fissures in our culture might be brought about by food, water, and housing insecurity resulting from climate change?"
Compelling questions, with no clear answers, to be sure.  Which is precisely why knowledge management systems – software that can serve up in an instant the latest research reports and expert thinking on virtually any topic – are more vital than ever to help business decision-makers navigate both the complexity and uncertainty inherent in today's environment.
For example, Northern Light SinglePoint™ is an enterprise knowledge management system that centralizes all of an organization's market research, competitive intelligence and consumer insights content into a single, easily searchable repository that facilitates discovering strategic insights.  With SinglePoint, relevant information from all sources – internal and external, field generated and from syndicated sources – is readily accessible to every employee.  All the market research and competitive intelligence that lives in reports and other documents across the enterprise is fully integrated and searchable in one place, with search results returned in under one second.  And SinglePoint's embedded artificial intelligence (AI) capabilities, which summarize and synthesize the main points of key documents and direct users to other relevant content based on their interests, accelerate time-to-insight for all users of the system, driving better and more timely business decisions.
The notion of "navigating change" – long a given in business – seems almost quaint at a time when, according to McNulty, leaders must "anticipate the possible sources and effects of upheaval."  Under such circumstances, the requirement for instant access to the best, most timely and authoritative market and competitive intelligence, from both internal and external sources, has never been greater.  Which is why Northern Light SinglePoint plays such a pivotal role in the success of many world-class enterprises.
# # #
* PwC's strategy+business blog is one of dozens of authoritative sources contained in Northern Light's Thought Leaders Content Collection, available to SinglePoint subscribers directly from Northern Light, and to individuals and companies through Amazon's AWS Marketplace and the Amazon Data Exchange.