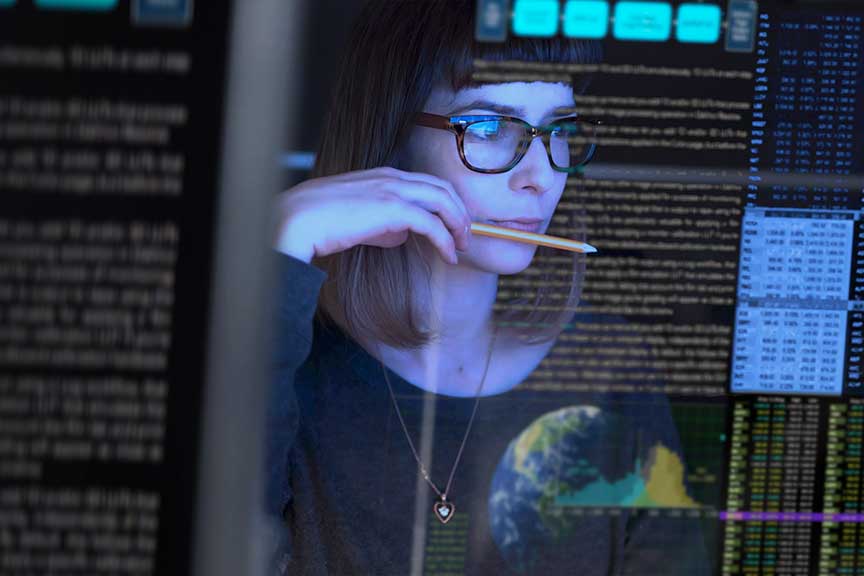 "WIIFM", Or How the Right Research Helps You Close New Business
If you're not familiar with the acronym, "WIIFM," those five letters stand for the most important question your prospective customer inevitably will ask (either out loud or to themselves) in any sales situation —"What's in it for me?"  
It's an eternal truth of sales — your prospect is only going to buy if they perceive compelling value in working with your company. They must be convinced you're offering something that addresses their specific needs or provides a solution to an ongoing marketplace issue. Your challenge is to determine what they want and how to convince them you are best qualified to provide it. The most effective way to meet this challenge is to gain a thorough understanding of what's happening in their industry, what their competition is up to, and what their internal organizational goals are.  
Odds are you're not going to uncover all that valuable information with a simple Google search.
The fact is potential clients want to be reassured you know their business as well as they do. The only way to demonstrate you have such a high level of understanding is through in-depth research; and the best way to conduct that research is using a machine learning (ML)-enabled strategic research portal.  When you utilize ML capabilities to track down information — whether it is from online news sources, subscription services, or primary research conducted by your organization — you aren't just presented with a list of document or website links that may or may not be useful. Instead, a ML-enabled portal automatically synthesizes, refines, and presents critical information distilled from large collections of market intelligence content, complete with key point summaries from each document. From there, you can refine and narrow your search by signaling which content is most on target.
Armed with this arsenal of comprehensive research, your sales teams will understand any prospect's challenges and needs, and accordingly will be able to create a sales presentation that can't help but impress with its insights. After all, the more well-informed you are when making your pitch, the more likely you are to close the sale.
It's a phenomenon all of us at Northern Light have seen occur time and time again. Clients who use our SinglePoint knowledge management portal have seen firsthand the advantage of possessing the proper targeted information at their fingerprints. Thanks to SinglePoint's ability to do a deep dive into industry-specific sites and publications, our users are able to uncover a treasure trove of material for building a firm foundation of facts, putting them several steps ahead of their competition.
For example, one of our clients in the IT industry was preparing for a major presentation to the CIO of one of the leaders in the freight industry.  The sales team ran a search on the customer's name and looked at the themes the smart search features found in the news on the company in the last quarter.  From the hundreds of news articles about the customer over the last three months, the analytics found "Falling Profits" and "Rising Oil Prices" were the key business themes.  The sales team was able to craft a presentation that showed how their IT technology could manage the supply chain for fuel better and lower the customer's fuel costs. The presentation to the customer's CIO was a huge success.
This is not an isolated case. In another case a client reported they could directly attribute $30 million in sales to SinglePoint retrieving relevant information for a presentations to key accounts. SinglePoint made it possible to determine what issues were concerning the prospects' leadership teams, evaluate the prospects' strength versus competitors, and discern the latest technology trends.
The adage "knowledge is power" isn't a new one — Francis Bacon coined it back in 1597. Today, however, thanks to ML-based research, this power is greater than ever before in human history. That's why more and more companies are discovering just how crucial ML and AI can be when gathering competitive intelligence and market research.
So, if you're wondering "What's in it for me?" when it comes to ML-enabled information searches, the answer is: more than you thought possible.  Maybe $30 million. Maybe more.