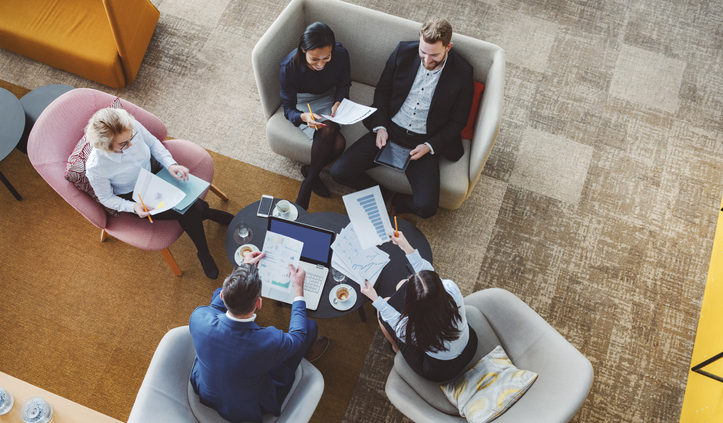 Social Analytics and the Science of Social Media
iHop's International House of Burgers.
Starbuck's Unicorn Frappuccino.
These are just a few examples of successful social media campaigns launched by major American corporations over the last few years. Together, they hooked tens of millions of followers, captured countless new customers, and helped burnish the images of perhaps otherwise faceless multi-national corporations.
So, what distinguishes a successful social media campaign from a failed one? And what can a business, regardless of size, do to help ensure it creates the former and not the latter?
As it turns out, successful social media campaign planning is as much a science as it is an art. And like many things in science, a successful social media campaign has its roots in a tested formula.
First, a successful social media campaign is strategically focused. It delivers a message strongly aligned with the sponsoring company's long-term business/marketing goals. It's not noise for noise's sake, but has clear, measurable objectives.
Second, the content of each campaign is designed specifically to engage users of its chosen platform. While some people tend to see "social media" as a homogenous entity, Facebook, Twitter, Instagram, YouTube, Pinterest, and WhatsApp all have a style and user base uniquely their own. While some users may be active on multiple platforms, a Facebook campaign still needs to look like a Facebook campaign, a Twitter campaign needs to look like a Twitter campaign, and a YouTube campaign needs to look like a YouTube campaign. In social media, one size does not fit all.
Campaigns need a unique hashtag that, like a good advertising slogan, is short, memorable, easily shared, and encapsulates the theme and spirit of the campaign's central message. Importantly, it needs to invite user participation, making the campaign a conversation, not a one-way information flow. Hashtags are also designed to encourage users to converse with each other, not just the sponsoring company, which helps create and build a sense of community.
Ideally, a good campaign is based on in-depth competitor research, so the sponsoring company not only positions itself distinctly relative to its competitors, but also outdoes what similar companies are doing in social media.
Finally, a successful social media campaign has a specific, measurable purpose, whether it's to drive users to a company website or campaign-specific landing page, generate sales and/or leads, increase in-person sales, or simply raise brand awareness.
Social Analytics Can Help
Social Analytics from Northern Light is a cutting-edge application bringing machine learning technology to the science of social media analysis, research, and planning. Viewing the social media landscape with a level of precision far beyond human capabilities, Social Analytics can:
Determine the most effective and efficient hashtags for your social media market posts.
Quantify the content focus, reach, and overlap of your hashtags so you can understand exactly how relevant and important they are.
Analyze Twitter author accounts to determine which are the most influential with the most relevant audiences.
Uncover the hashtags and keywords your competitors are using so you can get insights into their strategies.
Discover how tweeters self-categorize themselves through their hashtags and keywords.
Take the guesswork out of social media campaigns and put the power of machine learning to work for you. The more you use it, the smarter it gets – and the smarter it makes you look!
For More Information
Are you ready to get social? We have the technology. Click here to get started. Or contact us to start a conversation.