The Problem
A pharmaceutical client was trying to analyze Twitter posts to learn how cancer patients thought of themselves in terms of keywords, sentiments, and hashtags for a variety of market research and market purposes. Their attempts were thwarted by the lack of context in the use of hashtags. For example, #cancer is used both as a reference to a disease and to an astrological sign; other search solutions, such as that on Twitter, could not disambiguate the two. Secondly, existing tools were not quantifying the use of co-occurring hashtags/keywords or audience sizes.  And lastly, being a pharmaceutical company, the client was running the risk that an adverse event would be discussed in social media posts concerning the client's drugs, which would trigger expensive and complex regulatory processes. The client came to Northern Light, described the problem, and asked us to brainstorm a solution.
Client Objectives:
Learn how cancer patients think of themselves in terms of keywords, sentiments, and hashtags.
Discover what hashtags are generating the largest social media conversations to inform the client's social media marketing programs.
Analyze competitors' posts to see what they are talking about.
Quantify which keywords and authors have the largest audiences to inform advertising media purchasing.
Identify who the key influencers are in the area.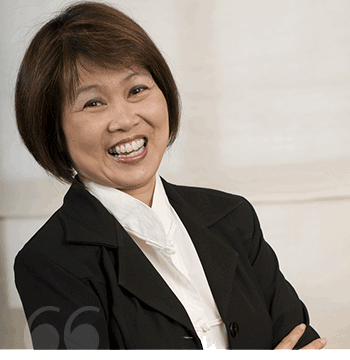 Northern Light provides us with the ability to make better social media marketing decisions than the alternative tools allow. We have found that the use of machine learning in Northern Light Social Analytics focuses the content analysis on relevant topics in a way that is just not possible otherwise.
Director of Competitive Intelligence

What Northern Light does:
Northern Light created a social media analytics solution that applies machine learning-based AI to analyze the context of Twitter and Instagram social media posts to select only those actually about the subject area. Using our machine learning, we can tell the difference between posts by people with cancer and posts by people with the astrological sign Cancer. Northern Light indexes all the relevant posts, and extracts the keywords, sentiments, author accounts, and locations from every post. We also measure the overlap between hashtags, keywords, etc. in every post so analysis of audience reach with different hashtag/keyword/author combinations can be determined. Lastly, Northern Light removes all posts from the collection that refer to the client's drugs so that the risk of adverse effect regulatory issues is eliminated, making the post collection safe for client staff to use.
The solution worked so well the client extended it from the first disease state, cancer, to 11 more disease states, including other hard to analyze disease terms like "depression". Every day, Northern Light aggregates hundreds of thousands of social media posts for the client and applies our machine learning-based AI to the posts, indexing the content for search and analysis. The total number of social media posts in the analytics solution for the client is currently in excess of 50 million.
Results:
All of the client's objectives were fulfilled.
Client market research staff can take a hashtag or keyword and find all the relevant hashtags, keywords, sentiments, and trends in relevant posts and quantify the importance of each.
Product marketers can have a solid analytical basis for choosing hashtags to use in their social media posts.
Competitive intelligence analysts can follow the posts of competitors to understand their marketing strategies.
Marketing managers can invest their time influencing the right external commentators.
And social media advertising planners can make more effective advertising buys.