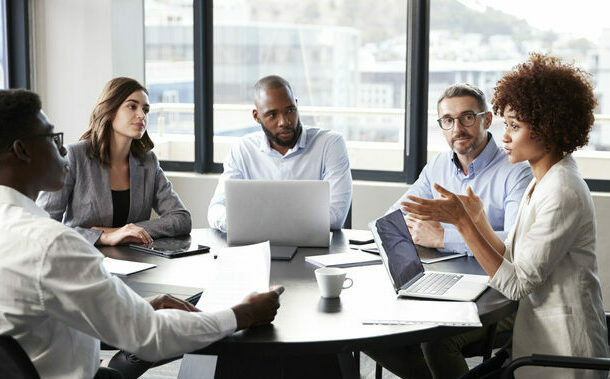 The Right Knowledge Management System Can Make You the Smartest Person in the Room
A friend of Northern Light, recalling a former colleague at a major pharmaceutical company, said, "My boss would tell people Northern Light SinglePoint will make you the smartest person in the room about a particular topic in seconds!"
In addition to being a memorable quote, this comment is a great reminder as to why the ability to quickly locate and digest relevant information, whether it's generated internally or externally, is so impactful in business decision-making – especially at a time when there are fewer dedicated researchers to help do the work.  And, on a personal level, it also may help a person's career advancement if it contributes to a positive reputation within the organization!
Highly usable tools for finding and mining market research and competitive intelligence information, quickly and efficiently, are essential in business because no one can be an expert on everything.  In fact, few people are truly "experts" in anything because, as research has shown, it's really difficult to become an expert.  As one of the definitive articles on expertise notes, "The development of genuine expertise requires struggle, sacrifice, and honest, often painful self-assessment. There are no shortcuts. It will take you at least a decade to achieve expertise, and you will need to invest that time wisely, by engaging in 'deliberate' practice—practice that focuses on tasks beyond your current level of competence and comfort."
Perhaps we should re-set the bar here.  Generally speaking, business decision-makers don't need to be experts on the subject of the decision; rather, they need to be extremely well-informed about the subject at hand.  Some of that information may come from people who are bona fide "subject matter experts" on the topic; but much will likely come from primary and secondary research reports, news media articles, industry or government databases, and authoritative analysis or commentary by established thought leaders.  If the business decision-maker is going to be an expert in anything, best that it's in the art and science of decision-making itself.
Which brings us back to the ammunition required for making good decisions: accurate, reliable market research and competitive intelligence information.  Expert decision-makers appreciate that technology can help them access and distill down the information they'll need to make the right call, whether it's about a corporate acquisition, a new product launch, or a major marketing campaign.  There are a lot of tools to choose from, many of which are not up to the task.  Our friend and his ex-boss are fans of SinglePoint for this purpose, because:
All content sources (internal and external) are included in every search, yielding one comprehensive, relevance-ranked result list, with excellent search results on the first page that address the exact topic of a user's query;
Embedded AI capabilities automatically generate an Insights Report for each search result, which calls out key findings and themes within the documents contained in the results list;
Important information can be shared easily within the organization via multiple mechanisms, including topical dashboards, newsletters, RSS feeds, and more; and
Data security and compliance (with copyright, subscription rights, etc.) is assured.
So go ahead, take pride in being perceived as the smartest person in the room – with a little help from SinglePoint.
To learn more about how SinglePoint can help you become (or appear to be) the smartest person in the room, contact Northern Light.