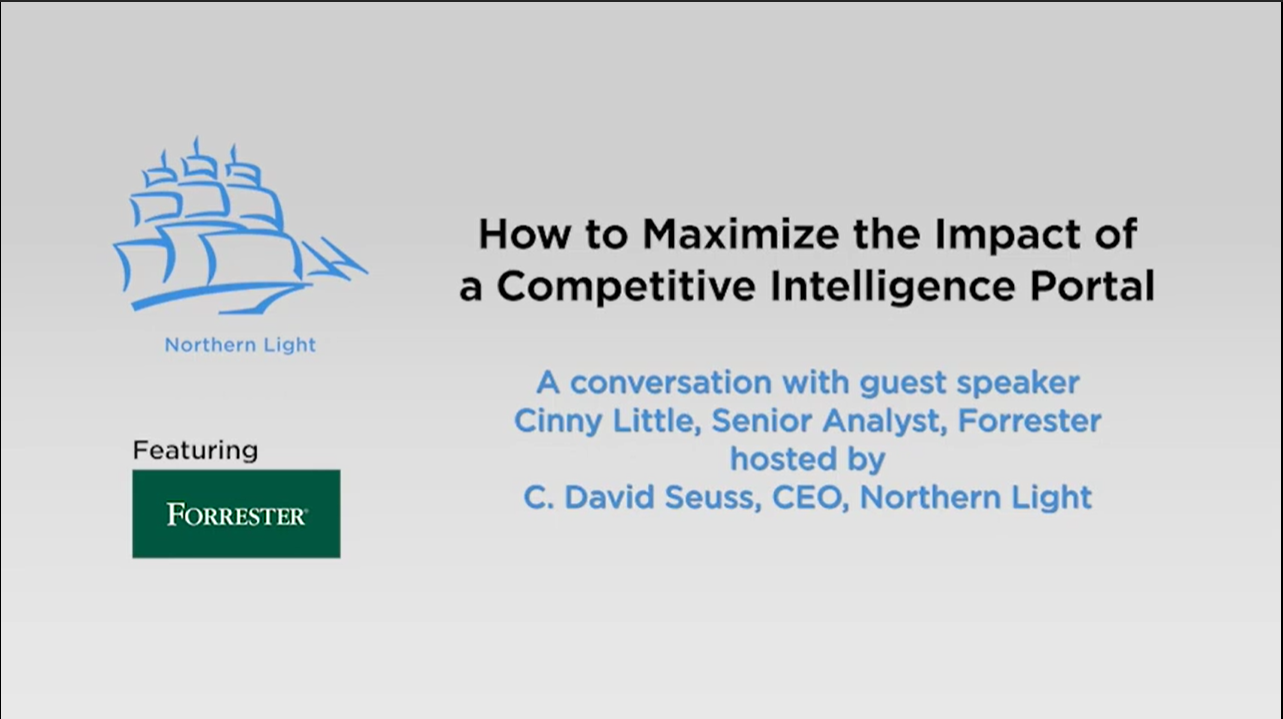 How to drive more actions and value from market & competitive intelligence
At a recent Northern Light customer forum, Forrester senior analyst and featured guest speaker Cinny Little, an expert in market and competitive intelligence (M&CI), said firms must continue to change their ways of working to drive more decisions and actions that matter from data and insights.  Those changes, she argued, must occur both within the M&CI function and throughout the organization.
Little said there is a fundamental disconnect at many companies between the data and insights available to the organization and the decision-making process within the organization.  Companies with a solid connection between the two are what Little labeled "insights-driven businesses."  An advanced, insights-driven business is one that uses data (of all types, quantitative and qualitative) to deliver insights to decision-makers everywhere in the enterprise about the customer experiences that matter most to business outcomes, that are actually acted on by those decision-makers.  Achieving such a connection ought to be the goal for every organization, she said, because there are many business benefits to doing so.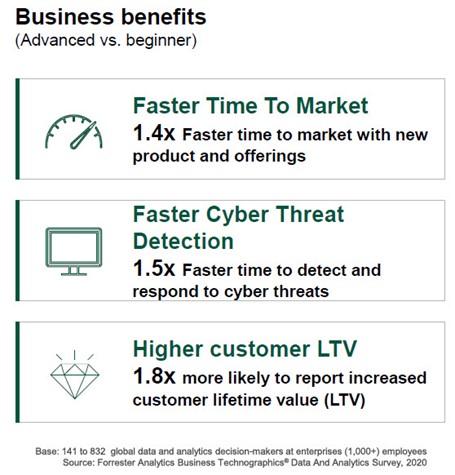 Perhaps not surprisingly, Forrester's research shows that companies with the strongest insights-to-decisions connection are also the ones that are the most aggressive users of market and competitive intelligence knowledge management systems and analytics, according to Little.
Little emphasized that the data-decision making disconnect is not the fault of technology.  If anything, technological advances are driving greater opportunity to bridge the disconnect.  Rather, the biggest challenges are at the front- and back-end of the data-to-insights-to-actions value chain: framing the problem or opportunity to be addressed; designing the solution; and managing the change (from an organization and process perspective) required to get the work done effectively.
M&CI professionals have a role to play in all these steps, not only in the collection, vetting and interpretation of information, according to Little.  She quoted one M&CI leader she interviewed for her research as saying, "Our job is not to just gather intel and analyze it, it's to drive change."  Accordingly, M&CI teams require a broad talent mix – data and technology skills, business skills, and (often overlooked but perhaps most important) human skills, especially communication – in order to drive actions from the work they do with and for their stakeholders.
"The market and competitive intelligence function has evolved from delivering reports and data to being a change agent using data and information," Little said.  The net of her message was captured in this comment from a software company M&CI leader: "M&CI's work can't just be tactical; we must have strategic influence."