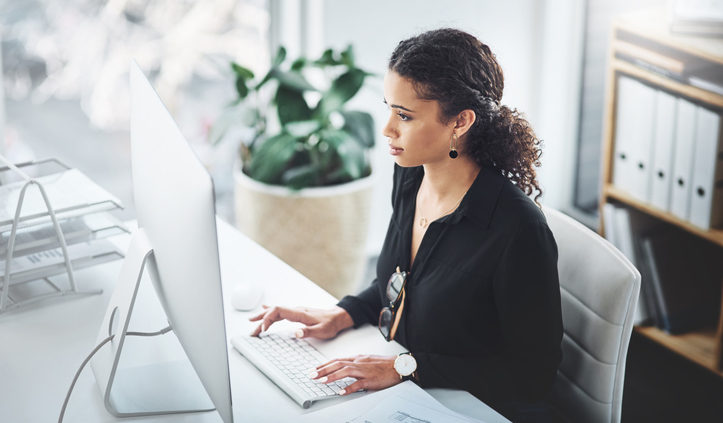 The Evolution of Market Research: What's New in 2021?
Market research has been a vital business function for decades, and the ability of business professionals to access and apply it has improved greatly over the years. Recent developments in artificial intelligence and content management now provide business professionals with access to synthesized insights from disparate research materials in real-time. The result? Well-vetted ideas can be quickly converted into R&D projects, new products and service lines, the ensuing ad campaigns, and ultimately higher revenue numbers. 
This past year threw a wrench or two in the gears for business professionals analyzing market research. The pandemic has altered the way businesses and consumers operate. As a result, businesses will face new challenges in 2021. Methods for compiling market research content will change, as will the processes for interpreting data and determining which results will prove useful.
How Will Market Research Change in 2021? 
One thing we've learned through the pandemic is that information is becoming irrelevant rapidly. In some cases, key information is turning over by the day, or even by the hour. Businesses and consumers alike are seeking digital transformation, so access to the most current and relevant information is more critical than ever. Part of that transformation involves a broader level of access to market research. Businesses are shifting away from a singular approach where a designated department analyzes market research. Insights should be accessible to all departments and decision-makers, so your business can base important decisions on the most timely and relevant information available. 
Heading into 2021, we are all still experiencing the economic effects of the pandemic. It's likely businesses will be looking for cost savings wherever they can. With lay-offs and cost-cutting, small research analysis teams are getting even smaller, and technology is being relied on heavily. Employees will continue to work remotely, so businesses will be looking for easy-to-use technology and customizable software options so small teams can still serve many departments. 
Advanced artificial intelligence options will be in high demand. Businesses need to speed up the research process despite having fewer resources. AI-based options can provide document summaries based on an analysis of important ideas. These platforms can perform in-depth semantic analysis of a relevant document, so business professionals can quickly distill key insights from the most relevant material, and then find more of it. 
How Should Marketers Prepare for 2021?
Businesses should approach 2021 with a mind to embrace agility and innovation. Your analysis of market research content may show new market niches, products, or services that could serve your business well. Look at consumer behavior when considering information on the demand for certain products and services. Consumer shopping habits, confidence levels, and disposable incomes have changed. Consider what changes may need to be made to your business model and marketing approach to accommodate these shifts. Think about information you wish you had at the start of 2020, and as you head into 2021, look at how you can fill the research gaps you and your organization face.
Consumers are engaging more online. Analytics from social media, online searches, and mobile devices will be more important this year. And keep tabs on current and potential competitors. Competitive intelligence will be critical for staying on the leading edge of your industry this year. Business professionals need to be able to access and distill market and competitive intelligence from the content they are analyzing. Make sure your business is armed with the right tools to find, aggregate, and synthesize market research content in 2021. 
Contact us today to find out how Northern Light helps enterprise businesses manage their evolving market research and competitive intelligence needs.