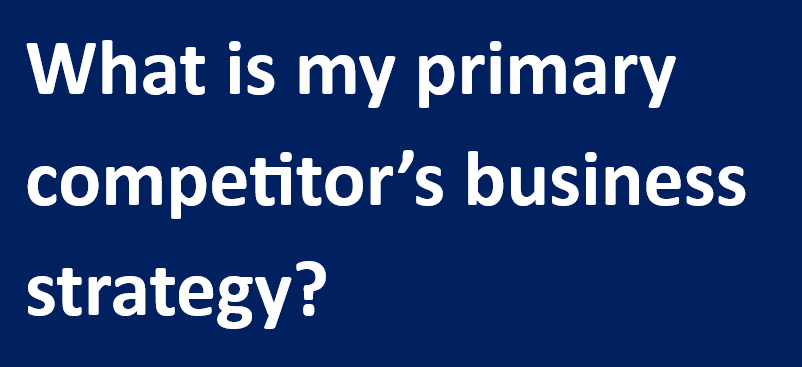 Northern Light announces generative AI "question answering" capability for SinglePoint strategic research portals
Boston, MA – April 18, 2023 – Northern Light today announced a generative AI "question answering" capability within Northern Light's SinglePoint™ knowledge management platform for market research and competitive intelligence.
Northern Light's question answering capability is built on top of OpenAI's GPT-3.5 Turbo large language model.  Last month, OpenAI, an AI research and deployment company and the developer of ChatGPT, exposed a developer API for GPT-3.5 Turbo making it practical for commercial developers of enterprise-class applications to use it.
Northern Light's implementation of generative AI in SinglePoint addresses a critical requirement for AI-based research systems that synthesize published content: source citations.  When a user asks SinglePoint a direct question, the answer is automatically generated and presented in narrative form, with live links to the source material from which the answer is derived so users can click through to the source documents of greatest interest to explore a given answer in more detail.  Sources may be from any content collection within the client organization's SinglePoint portal, including business news, original primary or licensed secondary market research, thought leaders' commentary, technology white papers, conference abstracts, or industry and government databases.
"In generative AI, last month seems like a decade ago, given how quickly both user interest and the technology are evolving," Northern Light CEO C. David Seuss said.  "We are working with OpenAI's GPT-3.5 Turbo model, which has the merits of being both fast and impressively accurate when using text from high quality market and competitive intelligence content of the type that Northern Light provides to its clients.  OpenAI has made switching to another model supported by the API easy and quick, so if GPT-4 or some future model becomes a better option down the road, we will switch to it then."
Seuss continued, "Our observation is the search experience is significantly enhanced by a generative AI answer to the user's question.  We expect that users will change their search behavior by asking a question when embarking on a new market research or competitive intelligence project.  For example, a user might ask what new products a competitor has launched, what strategies are being used by the competitor, or how customers make purchase decisions in a particular product market rather than just entering search terms and reviewing lists of documents."
Northern Light pioneered the practical use of AI and machine learning technology in enterprise-class market and competitive intelligence knowledge management systems in 2017.  SinglePoint's AI-based capabilities include automated "Insights Reports" – machine-generated summaries of search results – as well as referrals to documents addressing topics of known interest to a user based on their search history ("Recommended Reading List"), and links to topically similar documents contained in a search result based on an AI-driven semantic analysis ("More Like This").
Northern Light plans to begin delivering its generative AI question answering capability to SinglePoint clients within 90 days.
About Northern Light
Northern Light has been providing knowledge management platforms for competitive intelligence and market research insights to global enterprises since 1996.  Northern Light's current clients include Fortune 1000 leaders across multiple industries such as information technology, pharmaceuticals, telecommunications, and life sciences.  Northern Light has over 200,000 users of its strategic research portals worldwide.  Headquartered in Boston, Massachusetts, Northern Light has repeatedly been recognized as one of KMWorld's "AI 50" – the companies empowering intelligent knowledge management – and has won the KMWorld Readers' Choice Award multiple times.