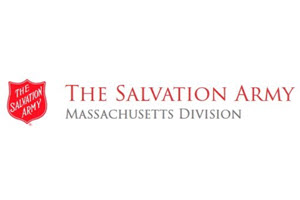 Northern Light Renews $50,000 Challenge Grant to The Salvation Army to Fund Thanksgiving Food Baskets
BOSTON, MA, Nov. 15, 2018 – For the sixth consecutive year, Northern Light (www.northernlight.com) has made a $50,000 challenge grant to The Salvation Army Massachusetts Division to help fund this year's annual distribution of Thanksgiving food baskets to individuals and families in need in the Greater Boston area. Northern Light is hopeful that the $50,000 challenge will encourage other corporate and individual donors to give, as well, so that The Salvation Army can reach its goal of $100,000 for the Thanksgiving meals program.
Each year, The Salvation Army provides Thanksgiving food baskets – which include a variety of items such as full turkeys, stuffing and pumpkin pie – to individuals and families in need. Baskets will be distributed on November 17 in a coordinated, city-wide distribution effort at the five Salvation Army locations in Boston.
"The baskets are filled with good food, but the best things in there are a sense of normalcy, dignity, family, and hope," said C. David Seuss, Northern Light's CEO. "In this case, we saw a clear cut opportunity for one-on-one charity — where we could provide the solution to one problem for at least one identifiable group of people."
The Massachusetts Salvation Army Massachusetts Division has seen a dramatic spike in need for its meal services year-round. From 2016 to 2017, meal services increased 26 percent, from 2.4 million to 3.1 million.
"For many individuals, providing basic necessities such as food and clothing for their families during the holiday season, and throughout the entire year, is a struggle," said Carlisa Brown, Chief Advancement Officer, The Salvation Army Massachusetts Division. "The economy continues to be a real hardship for those living in poverty. Across the entire state, The Salvation Army continues to see an increase in need, even in families where one or more adults in a household is working."
In addition to financial contributions, The Salvation Army is also accepting donations of turkeys and all the traditional fixings from those wishing to assist others this Thanksgiving and holiday season. For more information, please visit https://massachusetts.salvationarmy.org/MA/Thanksgiving .
About The Salvation Army
Whether it is shelter for a displaced family or a warm cup of coffee for our brave first responders – hope and healing is the message of The Salvation Army. Since 1865, The Salvation Army has been providing social and spiritual services to communities throughout the world. People given purpose, hearts given hope and souls finding redemption – this has been The Salvation Army's mission for more than a century. With heart to God and hand to man, The Salvation Army – an international movement – is an evangelical part of the universal Christian Church. Its message is based on the Bible. Its ministry is motivated by the love of God. Its mission is to preach the gospel of Jesus Christ and to meet human needs in His name without discrimination.
About Northern Light
Northern Light has been providing knowledge management platforms for competitive intelligence and market research insights to global enterprises since 1996. The company pioneered the application of machine learning and artificial intelligence for the automated analysis and extraction of meaning from large collections of market research and competitive intelligence. Northern Light's current clients include seven of Boston Consulting Group's 50 "Most Innovative Companies" of 2018, and Fortune 1000 leaders across multiple industries such as information technology, pharmaceuticals, telecommunications, and life sciences. Northern Light has over 250,000 users of its strategic research portals. Headquartered in Boston, Massachusetts, Northern Light has unique content aggregation partnerships with more than 150 of the world's leading syndicated technology and industry research publishers, aggregates business and technology news from over 6,500 news sources, and is a charter member of the Center for Complex Systems and Enterprises at the Stevens Institute of Technology.